TVS is a firm that has given us Indians one of the most sought-after entry-level commuter and sports bikes. TVS Motor is a well-known vehicle manufacturer in India, with products that are at the top of their respective sectors. During and after their cooperation with Suzuki, TVS launched a slew of motorcycles and scooters. A portion of the TVS legacy has been forgotten. Some of you may recall them, while others may not! In this article, we are taking a look at the forgotten TVS bikes and scooters.
Forgotten TVS Bikes and Scooters
TVS Centra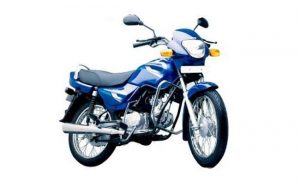 The TVS Centra was a 100cc motorcycle that debuted in 2004. The 99.8cc engine developed 7.5 horsepower and 7.5 Nm of peak torque. The engine was paired to a 4-speed manual gearbox with constant mesh. USP of TVS Centra was its amazing fuel economy. According to ARAI, it could go 100 km in one liter. It had a price tag of ₹35,000 on it. It was a good commuting car since it was fuel-efficient. Over the other entry-level commuters, Centra has higher ride quality and handling attributes. TVS did an amazing marketing campaign and the tv ads were really entertaining.  Their tag line was "एक बार भरो महीने भर चलो" 
TVS Samurai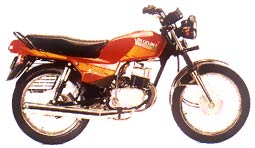 In 1994, the 'No Problem' bike was released. It's one of the few 2-stroke bikes to be released as part of the TVS-Suzuki alliance. It was powered by a 98.2cc engine that produced 7.8hp of power and 9.8Nm of peak torque. The engine was paired to a 4-speed manual transmission. This bike could reach a peak speed of 87 kilometers per hour. The rally and dirt bike racing aficionados had a terrific time with the TVS Samurai. It was also the main competitor of Yamaha RX100 which was ruling the segment at the time.
TVS Max4R 
Aren't we all familiar with the Bajaj Boxer? It did, however, have a powerful competitor in the form of the TVS Max4R. The Max4R was equipped with a removable rear seat that could be removed when extra cargo room was required. It featured a 109.7cc 4-stroke engine under the hood that generated 8.28hp and 8.33Nm of peak torque.
TVS Max100 R / AX100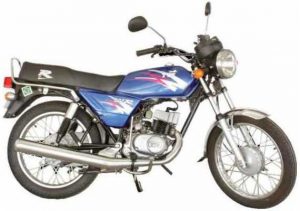 TVS IND-Suzuki AX100R was the first bike to come from the TVS-Suzuki alliance. It was powered by a 100 CC engine that produced 8.25 BHP. This bike could hit 85 KM/H with ease. In later years this bike was sold as TVS Max100R and it was discontinued in 2008.
Download GaragePro App for Android
TVS Victor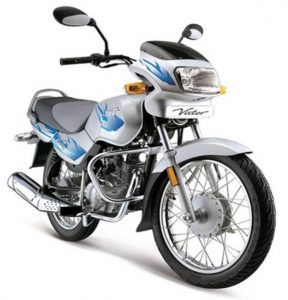 Who can forget about the TVS Victor? If that describes you, this essay is for you. The first Victor was introduced by TVS in 2001. It had a 109.7cc engine that produced 9.46hp and 9.46Nm of peak torque. When compared to the competition, this commuter had a fuel efficiency of over 75 km/l, which was excellent.
TVS Suzuki Shogun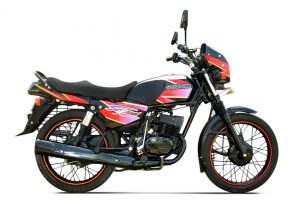 It's one of the most recognizable vehicles from the TVS-Suzuki cooperation. It had a strong 108.2cc 2-stroke engine that produced 14hp and 11.4Nm of peak torque when it was released in 1996. This bike had a long and successful career on the market. The Shogun is capable of reaching a peak speed of 105 kilometers per hour.
TVS XL Super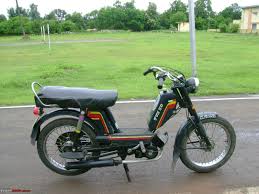 It's a moped, not a bike. A 69.9cc engine with a max torque of 5Nm and a power output of 3.5hp. It was also the best-selling moped, with a price tag of under RS. 26,800.
TVS Phoenix
This 125cc motorcycle was created in 2012. It was introduced by TVS as India's first luxury 125cc motorcycle. The 124.5cc engine had a peak output of 10.8hp and a max torque of 10.8Nm. The TVS Phoenix was an alternative for those looking for an excellent commuter.
TVS Apache 150
The actual racing DNA began in 2006, making it one of the most sought-after motorcycles from the automaker. The TVS Apache 150, the first of the Apache magnificence, is born. The bike was designed by TVS utilizing their own R&D. The Fiero's 147cc engine received considerable upgrades, resulting in a power boost from 12 to 13.5 horsepower. The Apache was given a synchronized strong chassis, which was derived from the TVS Racing brand.
Download GaragePro App for iOS
TVS Supra
The TVS Suzuki Supra was a strong machine that the manufacturer released following the AX-100R, and it was a performance-oriented bike. The AX-100R's 98.2cc engine was tweaked to provide 9.8 PS of power. For a better ride and handling, the front and rear suspensions were also altered.
TVS Fiero
The Fiero 125's trademark was ultimately accepted after being filed in November 2020. To learn more about what the new Fiero may have to offer, read this story. The TVS Fiero 125 is expected to be powered by a 3-valve air-cooled fuel-injected engine derived from the TVS Raider. It will, however, produce 11.38 horsepower and 11.2 pound-feet of torque, similar to the sporty commuter. A telescopic front fork and dual rear shock absorbers might be included in the underpinnings. The bike might come with a front disc and rear drum brake, as well as a front drum brake option. The new TVS Fiero 125 will compete against the Honda SP 125 and the Hero Glamour 125 in terms of performance.
TVS Fiero F2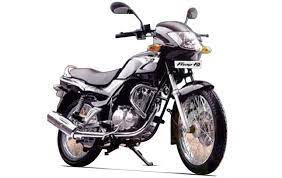 TVS Fiero became an instant success in the Indian automotive market. F2 was a facelift to the already popular Fiero. This bike was powered by a single-cylinder 147 cc engine that produced 12 BHP and 13 NM of torque.
TVS Fiero FX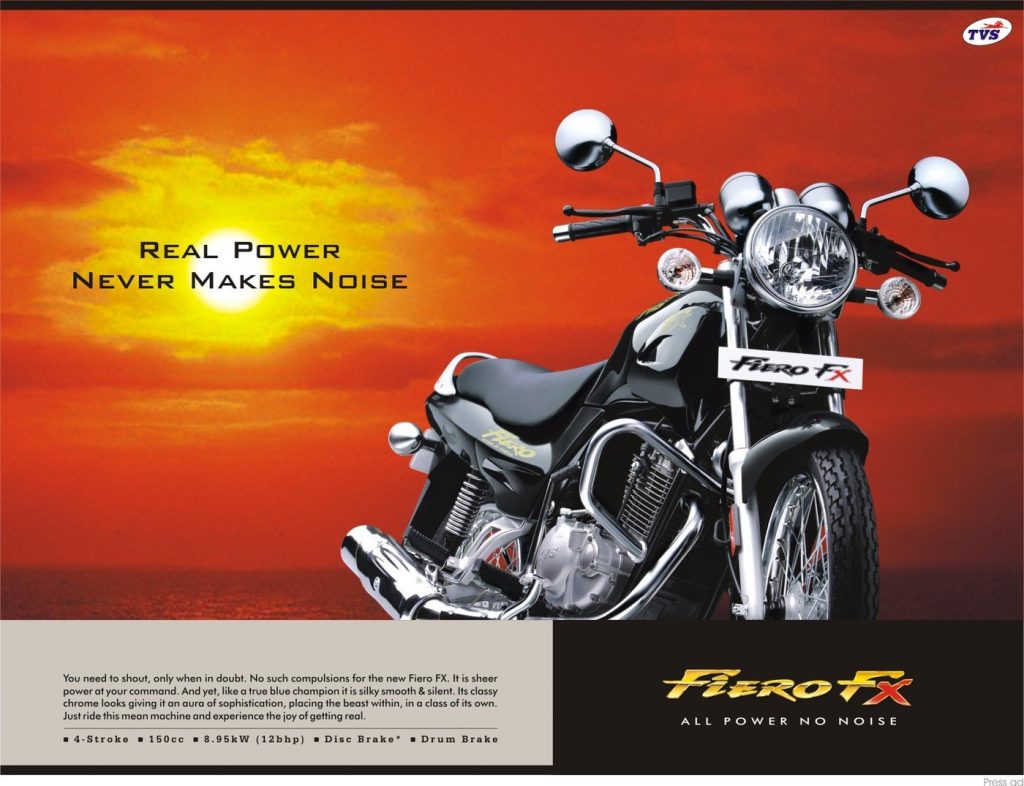 TVS Fiero FX is among the most forgettable bike. Many few people have seen one or heard about it. FX was a retro avatar of the ongoing Fiero. It has a round headlight, spoked wheel, and other visual changes to make it look retro. It has the same mill producing 12 BHP and 13NM.
TVS Jive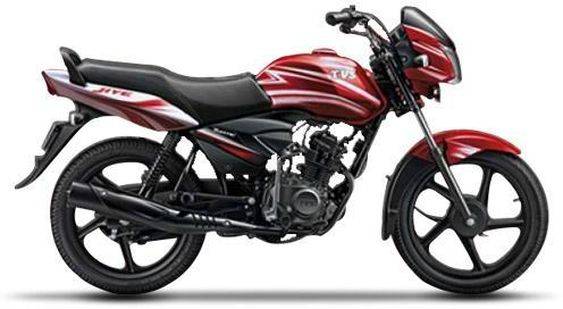 TVS Jive was among the very few semi-automatic bikes in India. It has a clutchless mechanism which made operating the bike a little easy. It was powered by a 110CC engine producing 8 BHP and 8nm of torque.
Which are your forgotten TVS bikes and scooters from the years gone by?