Features are incredibly important to the Indian audience. With so many new carmakers entering the Indian market, each one is making sure that the vehicle they bring in has all of the current amenities. The panoramic sunroof is one of the most common features that customers look for in today's market.
Having a sunroof was once considered a luxury feature that was only available on high-end vehicles. However, this technology is now available in a wide range of affordable and popular vehicles, including the Kia Sonet, Tata Nexon, Honda Jazz, Mahindra XUV300, and the formerly Ford Ecosport, to name a few. Although this glass-pane fitted roof technology has its origins in open-top cars, sunroofs are now found in vehicles of all sizes and types. To make this offering even more unique, there are three types of roof-with-glass options available with a car. Sunroof, Moonroof, and Panoramic sunroof are the three options.
Let us discuss panoramic: the new tech
Should you buy a car with a panoramic sunroof?
Pros of having a Panoramic Sunroof
The cabin becomes airier.
Clearly, if your car's roofs can be opened, the interior will be airier. This is especially noticeable in large cars with Panoramic Sunroofs, in which the entire roof appears to disappear, such as a Land Rover Range Rover, making it a very comfy situation to sit.
Increased feeling of openness
The accessibility of a sunroof boosts the impression of openness in a lifestyle that is primarily lived in enclosed surroundings. And, because you won't have to worry about jeopardizing the roof's structural integrity, that sense of security will inspire you to travel with the sunroof open even more.
Air Conditioners Based on Nature
Because air conditioning units are artificial coolers, and the temperature may feel too cold at times, the panoramic sunroof offers various benefits in this situation. For starters, air conditioners increase fuel usage by 10%, and with the windows down, wind resistance increases as well, increasing efficiency. The sunroof is tucked away from the wind, which makes it a really creative design. As a result, the car's efficiency and cabin comfort are improved.
Download GaragePro App for Android
Cons of Panoramic Sunroof
More heat is absorbed by the glass design.
It is a well-known fact that glass is an excellent heat conductor. In certain nations, such as India, there are more than 300 days of sunshine every year. A panoramic sunroof's huge surface area absorbs heat like nothing else, quickly heating up the car's cabin. This puts additional strain on the air conditioner, which needs to work twice as hard, increasing the vehicle's fuel usage.
Increases the amount of weight
With the exception of a sunroof, automobiles with a panoramic sunroof have a much higher kerb weight than their counterparts. The vehicle's fuel economy is harmed as a result of this. A panoramic sunroof necessitates additional reinforcing bars, a motor, and drainage channels, resulting in a top-heavy car. This disrupts the center of gravity and, if not totally, somewhat creates a rolling over propensity.
This causes the vehicle to be noisy and complex.
As previously stated, a panoramic sunroof includes additional equipment. This raises the maintenance costs, and because the roof design also alters the shape of the vehicle, the wind profile changes. As a result of these changes, there are more sounds when driving down the track. And because the roof is directly above the head, the noise is amplified.
Some vehicles do not require it.
This is particularly true for the majority of sunroof-equipped cars in India. The utility of panoramic sunroofs in India is highly debated because we are a tropical country with over 300 sunny days per year. The large glass pane also increases the surface area of thermal processes, which quickly heats up the cabin. To top it all off, the increased pollution in Indian cities makes the decision to buy a car with a panoramic sunroof much harder to predict.
Download GaragePro App for iOS
5 Cars With Panoramic Sunroofs in India under 25 Lakhs
Hyundai Creta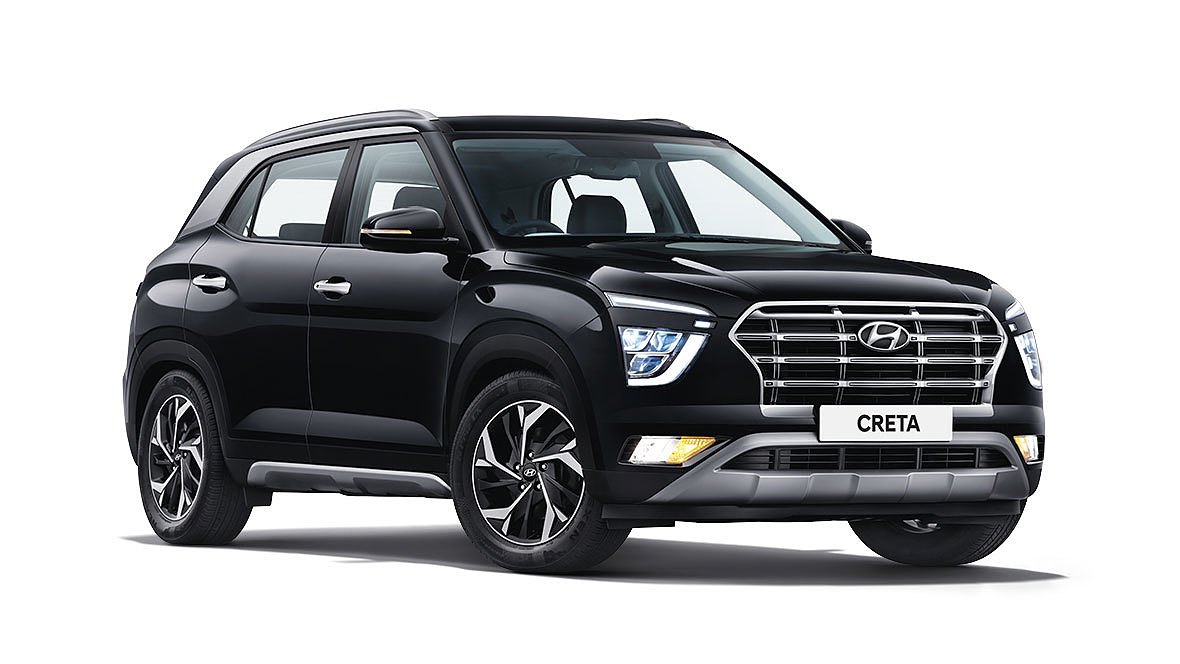 Hyundai began selling the Creta for a starting price of Rs 9.99 lakh and going up to Rs 17.2 lakh. The SX variant, priced at Rs 13.46 lakh (all prices, ex-showroom), is the least expensive variant with a panoramic sunroof, making the Hyundai Creta the most affordable car in India with this attribute.
MG hector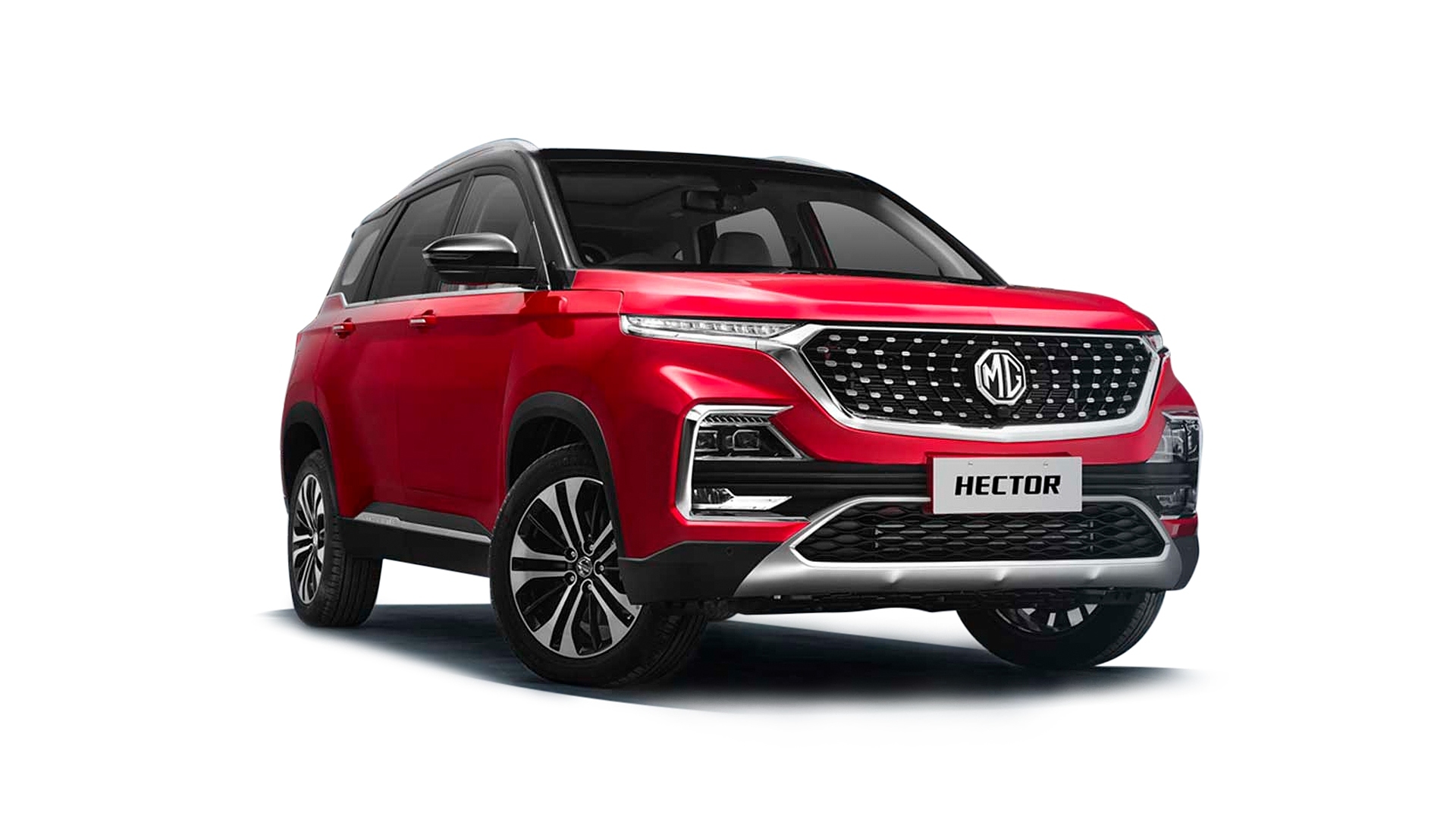 Following its launch last year, the MG Hector went on to become the most affordable car in India with a panoramic sunroof, as well as the only one in its segment to offer the feature. The feature is only available on the top-tier 'Sharp' trims, which start at Rs 16.63 lakh, while the Hector is priced between Rs 12.83 and 17.72 lakh (all prices, ex-showroom).
Mahindra XUV700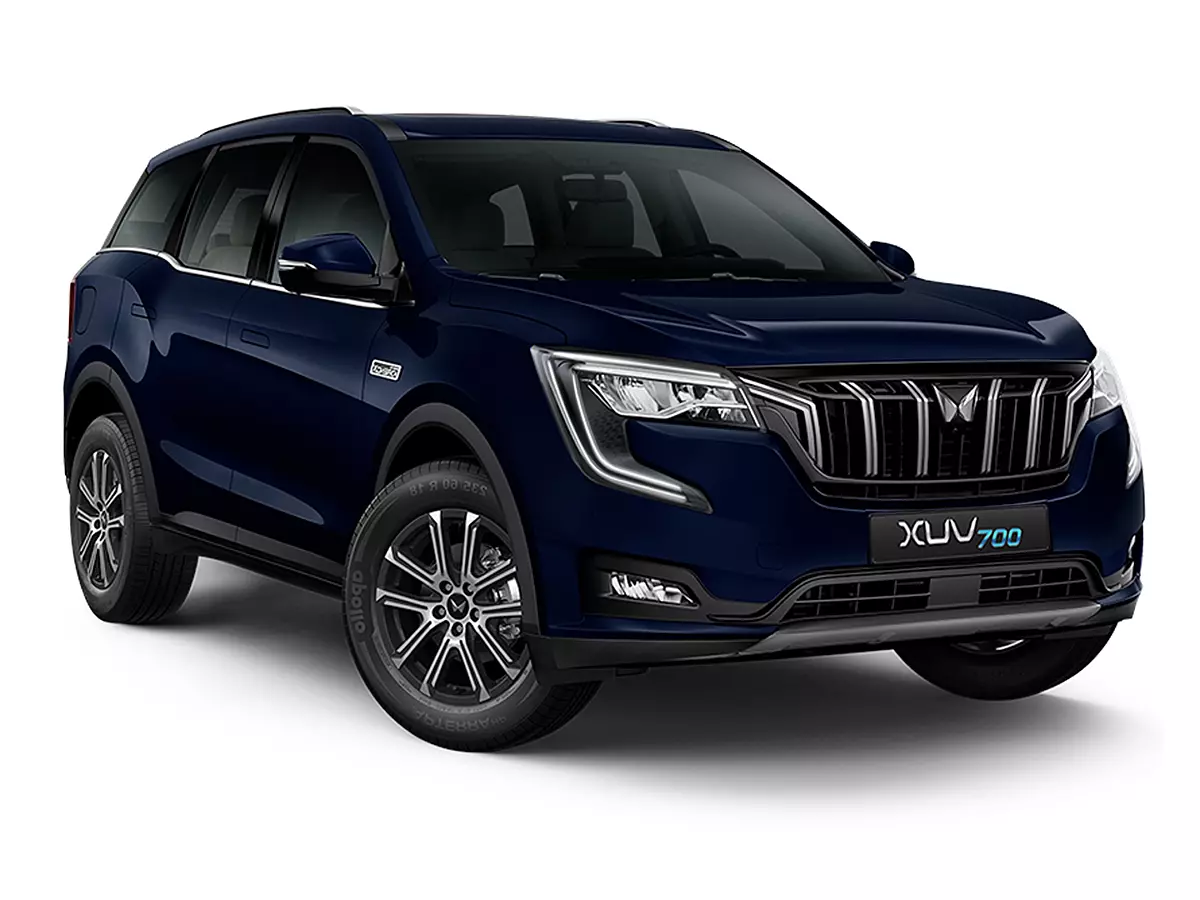 Mahindra launched the XUV700 last year in the market and it became an instant phenomenon. XUV700 checks all the boxes when it comes to luxury, safety, power, features, road presence, and pricing. It receives over 25000 bookings within an hour of the price unveil. You can get XUV700 with a Panoramic sunroof. In the AX5 variant and above you can get a panoramic sunroof. The range starts from 17.29 lakhs.
TATA Harrier/Safari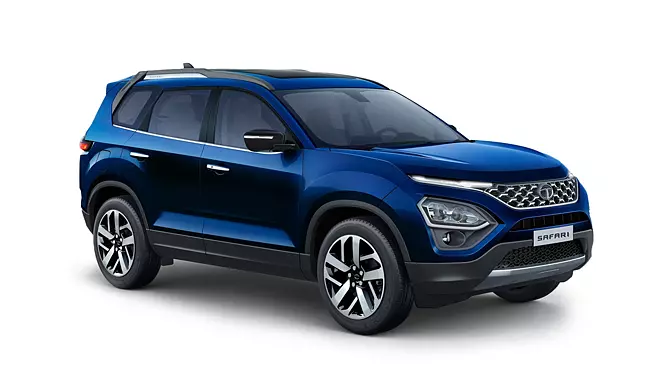 The Tata Harrier was released earlier this year with some advanced functionality and a slightly updated powertrain, and the mid-size SUV received a panoramic sunroof in the process. The Harrier has affordably listed between Rs 13.69 lakh and Rs 20.25 lakh, with the panoramic sunroof available from the XZ+ variant onwards, which is currently priced at Rs 18.75 lakh (all prices, ex-showroom).
Volkswagen T-Roc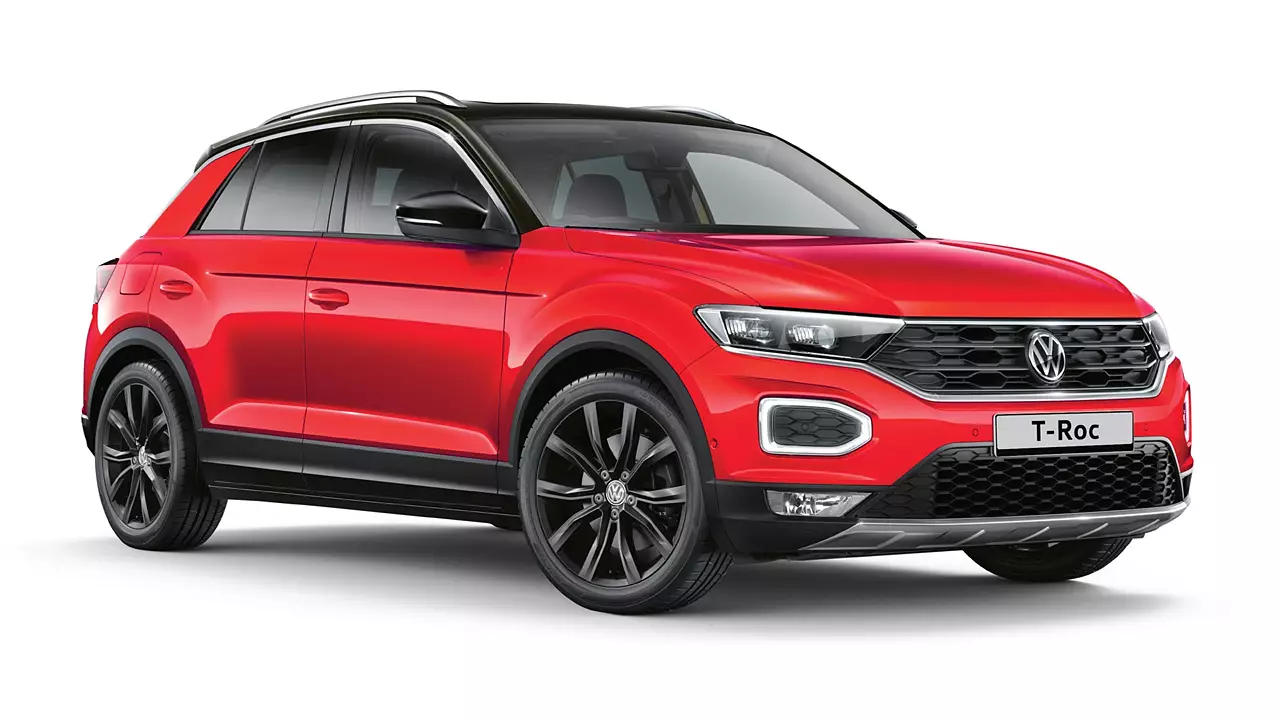 The T-Roc is Volkswagen's entry-level SUV in India, available in a single fully loaded variant priced at Rs 19.99 lakh (ex-showroom). The T-Roc is imported into the country as a CBU and includes features such as a panoramic sunroof, dual-zone climate control, an 8-inch touchscreen infotainment system with smartphone connectivity, and 17-inch alloy wheels, a 12.3-inch virtual cockpit, and more.
Jeep Compass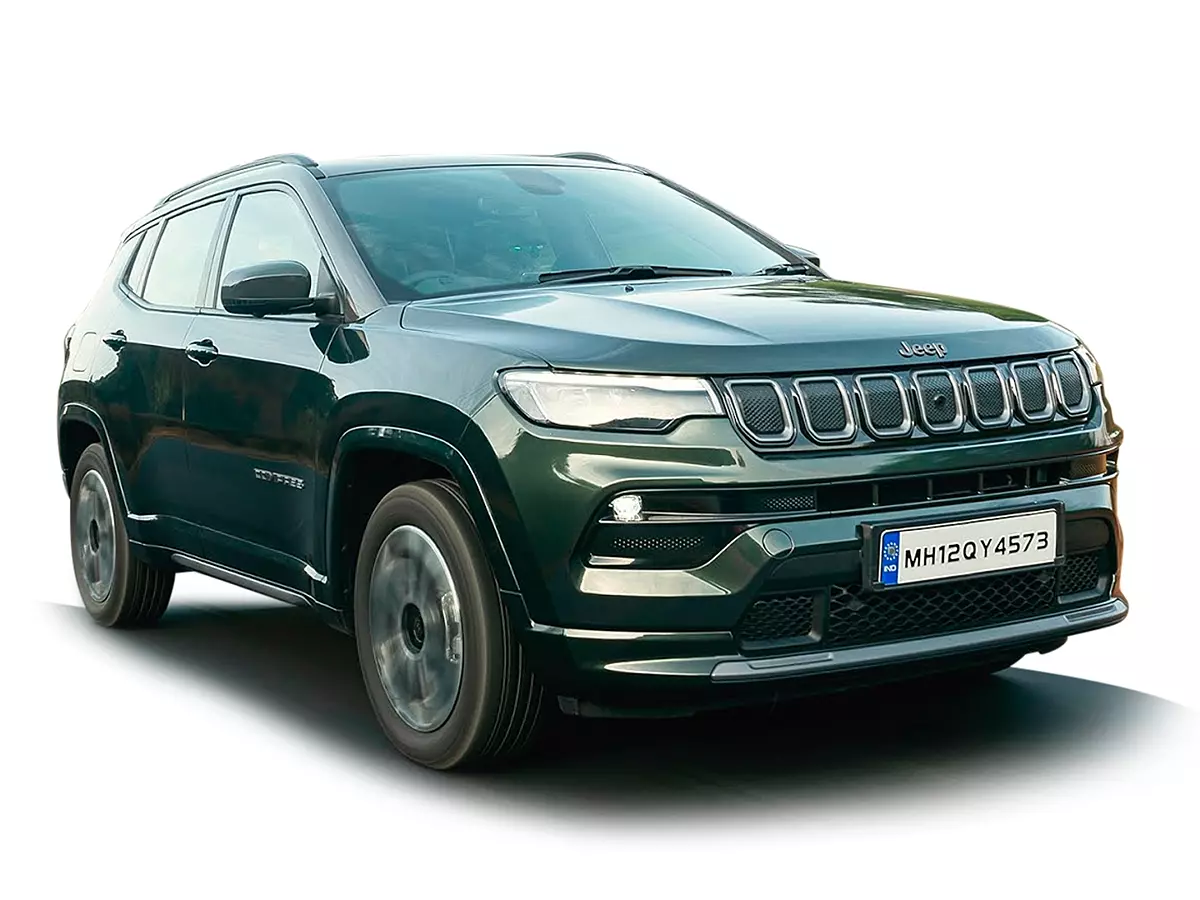 When the leading Limited Plus variant of the Jeep Compass was launched in 2018, it was the first mass-market offering in the Indian market to include a panoramic sunroof. The petrol version of the aforementioned variant is now priced at Rs 21.92 lakh, while the Compass is currently worth between Rs 16.49 and 24.99 lakh (all prices, ex-showroom).