Dwayne Johnson's work in Hollywood did not fail to attract attention after his breakthrough in WWE! Being a Hollywood celebrity comes with a lot of privileges, one of which is the ability to drive costly and exotic cars. Rock's automobile collection is one of the most opulent in Hollywood. You won't be able to find a single brand in his collection that you don't recognize (the expensive ones, of course). He is a humble man who believes in philanthropy, despite the fact that he owns luxury automobiles. He frequently gives automobiles as gifts to his family and friends! Let's take a look at The Dwayne Johnson's car collection, which is robust and muscular!
Dwayne Johnson's Car Collection
The Ford F-150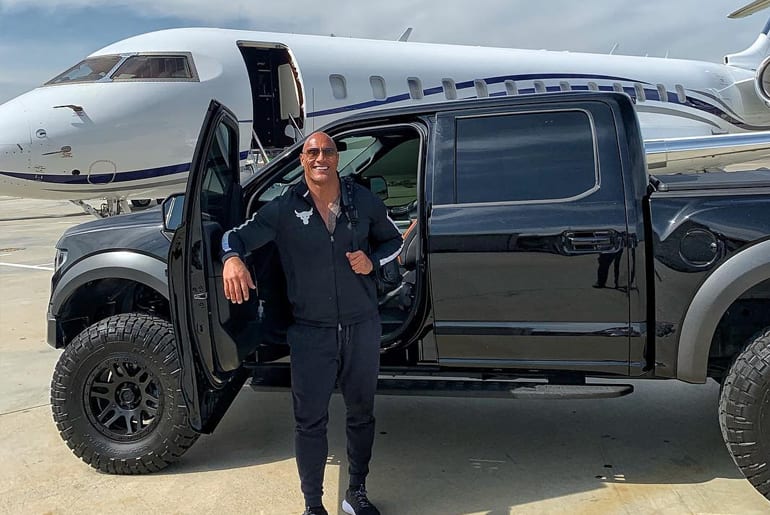 The Ford F-150 is the first vehicle on our list of Dwayne Johnson's car collection. This pickup truck, which is quite muscular, is one of the nicest automobiles in his garage. Although the Ford F-150 is relatively ubiquitous in the United States, The Rock's F-150 is clearly identifiable due to its extensive modifications and customization. The raised suspension is the first thing you will notice about his truck. Dwayne owns a variety of automobiles, but this is one of the most common.
1971 Chevrolet Chevelle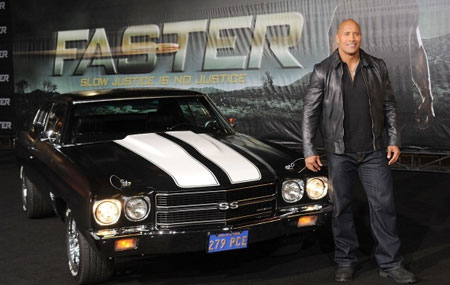 Nobody knows if The Rock owns this automobile, but if he does, it's a must-see for anybody who likes classic muscle cars. This is among the most beautiful automobiles we have ever seen him drive on-screen. While Vin Diesel has previously owned similar muscles, Dwayne Johnson is rumored to own this one as well.
Huayra Pagani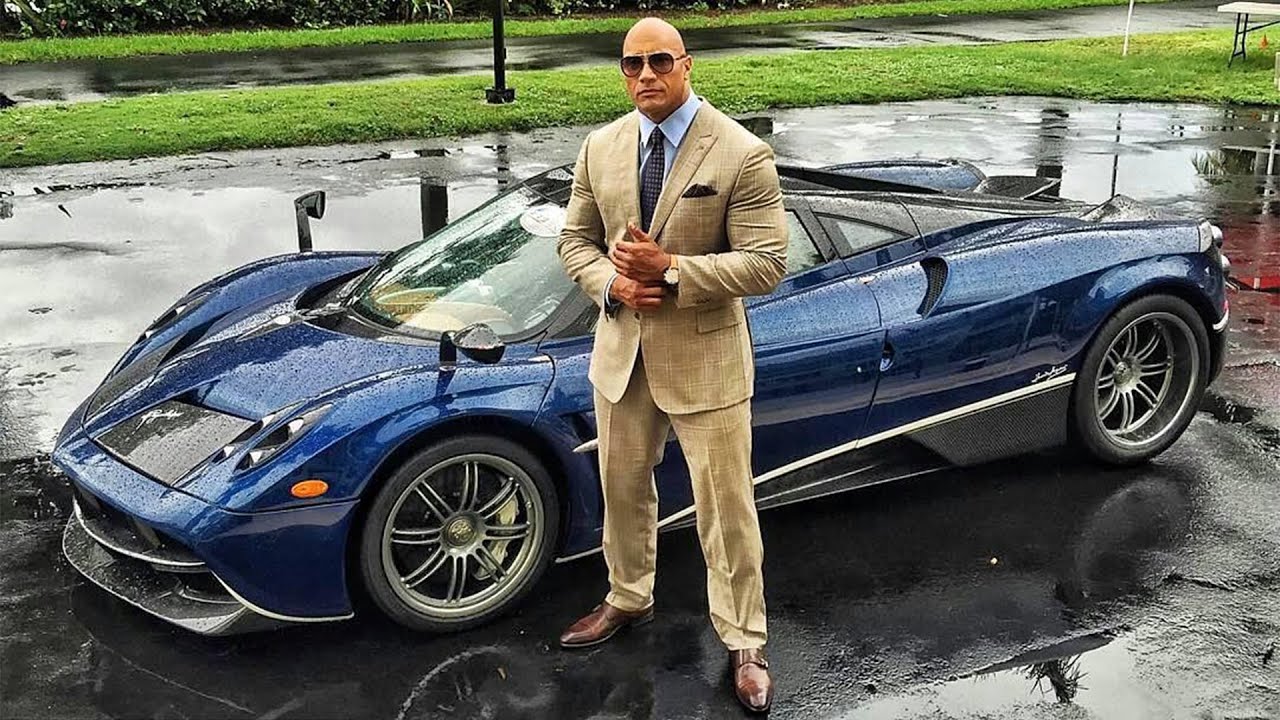 This is one of the world's most exotic and costly automobiles! One of them is a Dwayne Johnson vehicle. For the debut of the hit HBO program Ballers, Rock picked this one as his ride. To give you an idea of the car's price, it's roughly $1.3 million! However, due to his height, The Rock has difficulty getting into this low-ride vehicle. As a result, he won't be able to use it on a daily basis. Now you know why he drives his F-150 so frequently!
Download GaragePro App for Android
Ferrari LaFerrari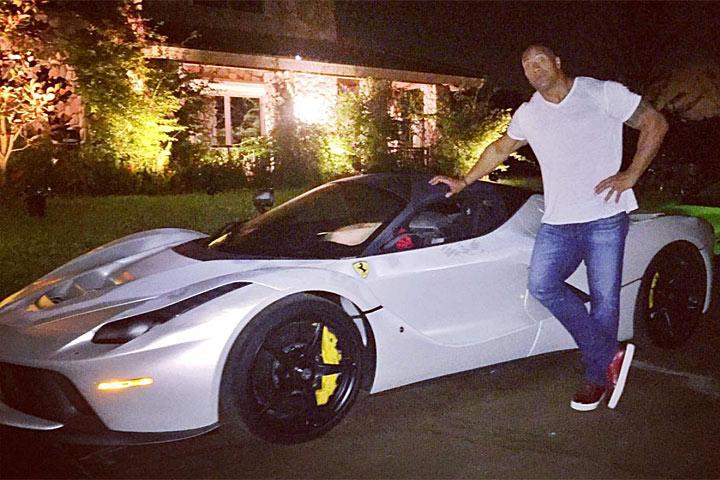 Dwayne was already having trouble fitting into his Pagani when Ferrari offered him a gratis lease on a matte white LaFerrari. This supercar was the Italian automaker's flagship model. The Ferrari LaFerrari features a 6.3-liter V12 engine that produces 950 horsepower. This is a fantastic and extremely rare automobile, but Rock isn't comfortable riding in it either! 
2017 Ford GT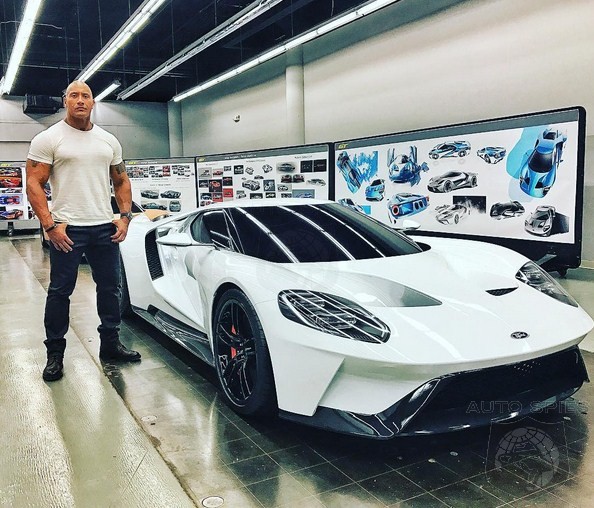 In the United States, Dwayne Johnson has been a long-time Ford supporter. He's been in a lot of advertisements, and he chose a 2017 Ford GT to continue his quest to fit into supercars. Dwayne Johnson poses with the supercar at Ford's headquarters in Detroit. Ford only made 1000 of these cars, so you can imagine how uncommon they are.
Huracan Lamborghini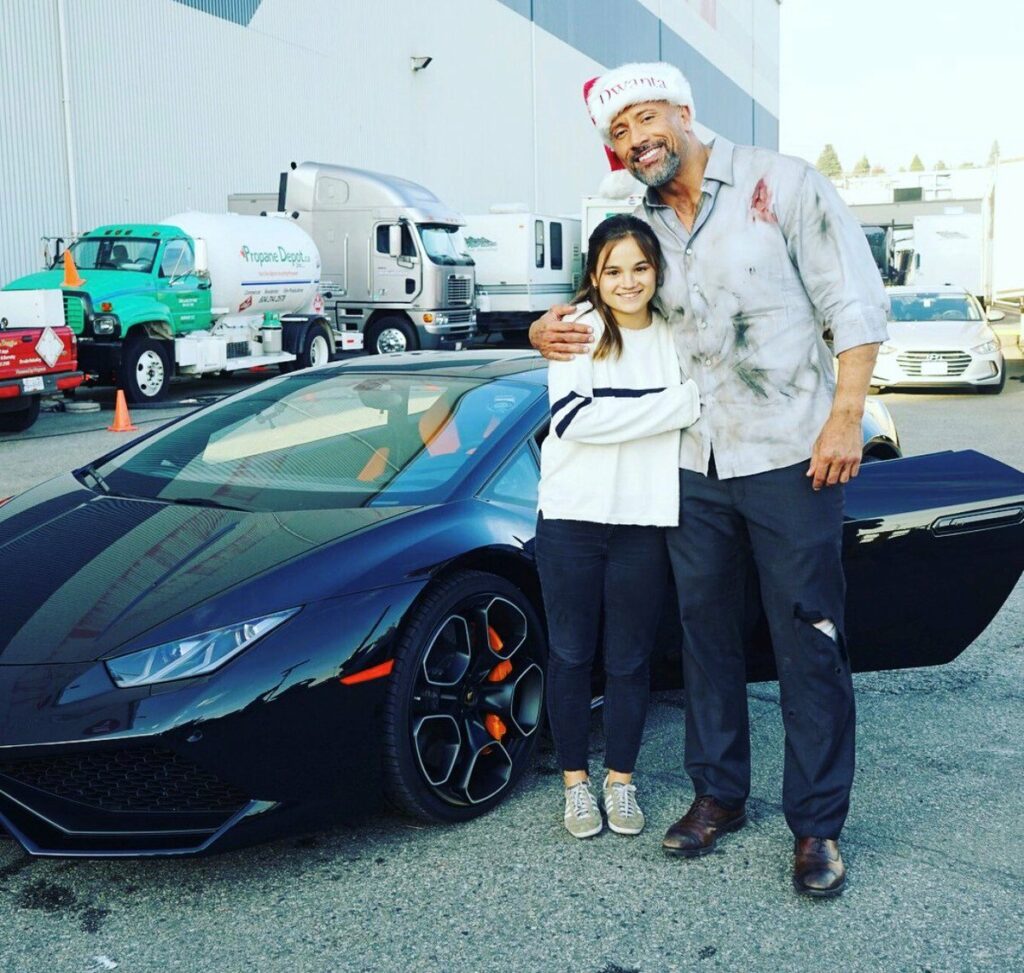 As we previously stated, The Rock enjoys giving back to the community. We snapped him with his Lamborghini Huracan after one of his humanitarian acts. He gave some make-a-wish youngsters a trip in his supercar during the Christmas season. While some people volunteer and others drive supercars, The Rock allows you to do both at the same time!
Ford Edge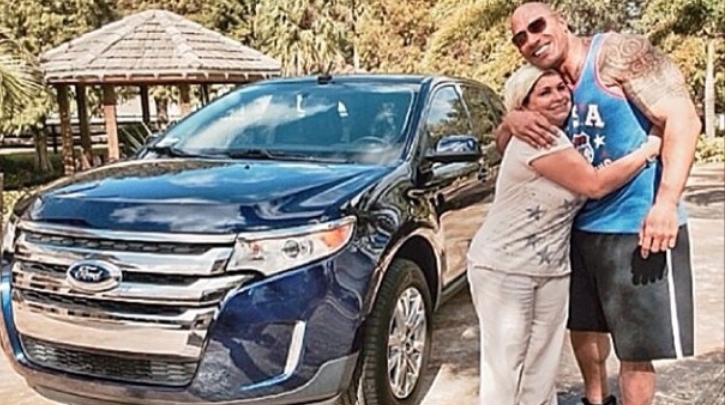 Dwayne continued his charitable work by giving his maid a brand-new Ford Edge! The Rock credits the woman with assisting him in achieving his current level of success. He often gives his family and friends a number of automobiles, but this was the first time he gave one to his maid. He also stated that she is similar to her mother and has played an essential role in his life. As a result, he gave her such a great present!
Rolls-Royce Wraith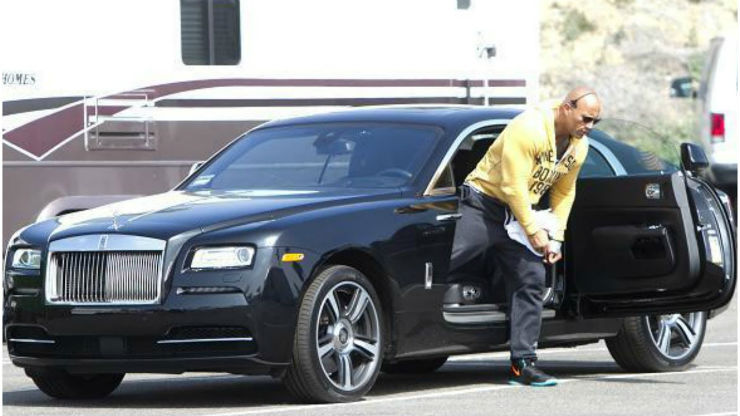 What celebrity automobile collection would be complete without a Rolls Royce? That's not right at all! A Rolls-Royce Wraith is among Dwayne Johnson's vehicles. The Rock, like his Wraith, with a rugged and masculine appearance. Dwayne has been spotted driving his RR to the scene on a few occasions. It's hardly unexpected, given Rock's ability to afford a $300,000 automobile. He's had a lot of great parts in Hollywood and must have gotten some great pay for them!
Download GaragePro App for iOS
Plymouth Prowler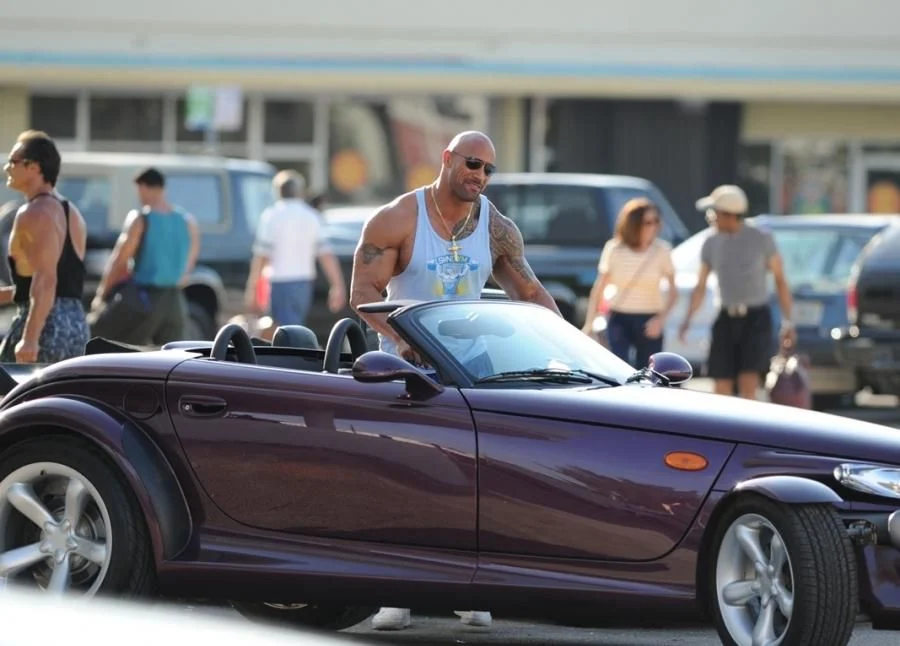 The Plymouth Prowler is another Dwayne Johnson vehicle. We have never seen a car like this before, and there's a slim chance we won't see one in the near future! When The Rock takes the Prowler for a ride, it never fails to attract attention with its throwback dragster-style look. While filming Michael Bay's "Pain and Gain," Dwayne got his hands on this one. He does not own it yet, but he has driven it, and it ought to be mentioned.
Escalade Cadillac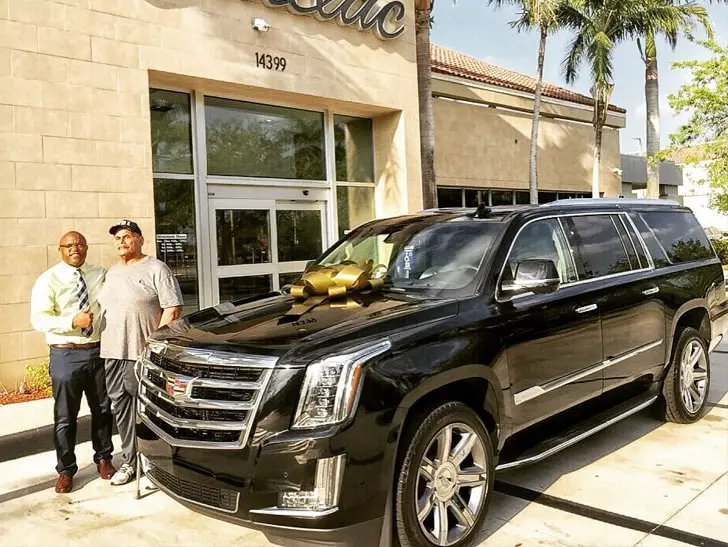 Finally, from his collection, we have another robust one to round off our selection. Recently, Dwayne gave his father a brand-new Cadillac Escalade. This is one of the most prevalent automobiles seen in the garages of the country's wealthiest and most powerful citizens. Cadillacs are even present in the President's convoy. The Escalade is equipped with a 6.2-liter V8 engine that produces 403 horsepower.
This brings the list to a close. We understand that this isn't quite enough for Dwayne Johnson's car collection. We are aware that he has driven numerous fantastic automobiles in his films, which need to be recognized. You need not be concerned. We'll be back with a new piece covering all of the cars he's ever driven! Share this post with all The Rock fans till then, and ask them if they can smell what he's cooking!