Rails affixed to the edges of a car's roof are common, especially on crossovers and SUVs. These are the vehicle's Roof Rails, to be precise. They're mostly used to secure baggage to the roof of a car. Roof rails have become more of a fashion statement in India than a practical element. Let's have a look at how essential roof rails are for Indian vehicles!
Roof Rail | Everything You Need To Know
Who needs it?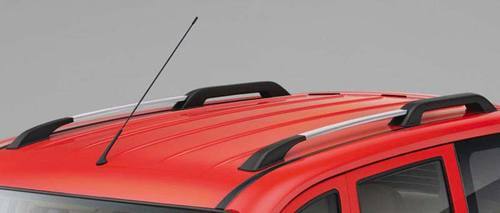 If you frequently drive long distances in your automobile, a set of rails may be really beneficial to you. They're useful when you've got a lot of things and the boot can't manage them. They're also great for 7-seater vehicles. When all seven seats are used, there is very little boot room available. The roof rails may be used to carry a lot of stuff in this situation! These are also useful for adventurous individuals who want to travel uncharted territory and camp in unusual locations. You can load all of your camping gear onto the roof of your car. You may even pitch a tent on the top.
Download GaragePro App for Android
If you have an automobile with a panorama sunroof, you won't be able to utilize these. This is one of the main reasons why even high-end vehicles such as the Toyota Fortuner and Innova don't come with a sunroof. Of course, if you only want to install it for the sake of aesthetics, you may. A pair of roof rails is just what you need if you need more room to place baggage on your automobile. They may be useful for people wishing to improve the aesthetic appeal of their vehicles, depending on your preferences.
Pros of Having a Roof Rack on Your Car
Gives more space for carrying
Provides Long-Lasting Protection
It's a breeze to transport
Improves the overall appearance of your vehicle
Have Water-Retentive Properties
Cons of Having A Roof Rack
Roof Racks may make a lot of noise
Rubs Against Your Car's Crossbars
Increases the amount of fuel consumed
Demonstrate the wobbling effect
For little vehicles, it may be too heavy.
Download GaragePro App for iOS
Conclusion
After going through all of the complexities of roof rack usage, the only conclusion is to pick the proper one. Yes, choosing the correct roof rack will reduce the vehicle's unfavorable characteristics while enhancing its beneficial aspects. As a result, choose a reputable company's robust, elegant, and lightweight roof rack to lower the danger element.