SUVs, or 'Sports Utility Vehicles,' are vehicles that can travel places and provide greater utility than other vehicles. An SUV is now defined as a vehicle with a high driving position, increased ground clearance, and an upright posture. However, most of these new SUVs are not designed to navigate trails that are much worse than India's potholed highways. Here's a list of the Most Affordable 4WD and AWD Cars in the market for people looking for some off-road fun and genuine multi-terrain utility:
Most Affordable 4WD and AWD Cars
Mahindra Bolero Camper ( 9.54 Lakh)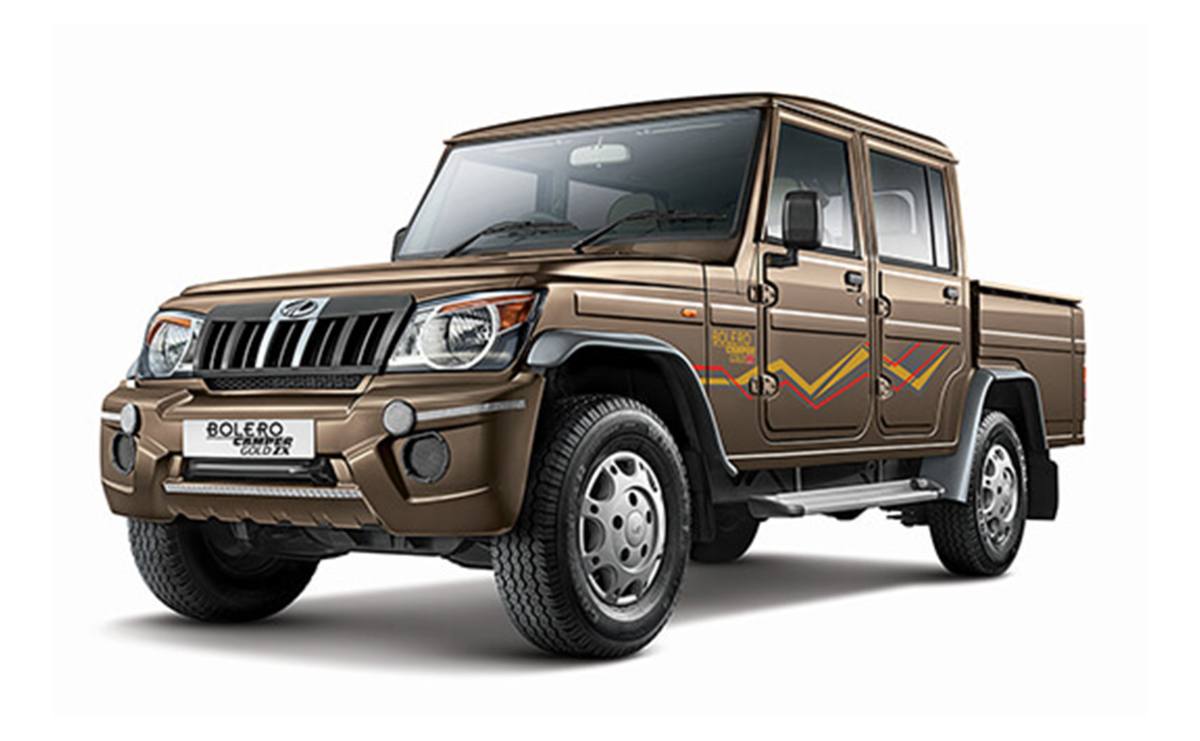 The Mahindra Bolero Camper is an unexpected addition to the roster of 4×4 vehicles. The Bolero Camper is mostly used as a commercial vehicle, but with minor modifications including a 4X4 drivetrain, it can also be utilized off-road. It has all of the required elements to easily navigate an off-road stage.
Mahindra XUV700 (15.59 Lakh)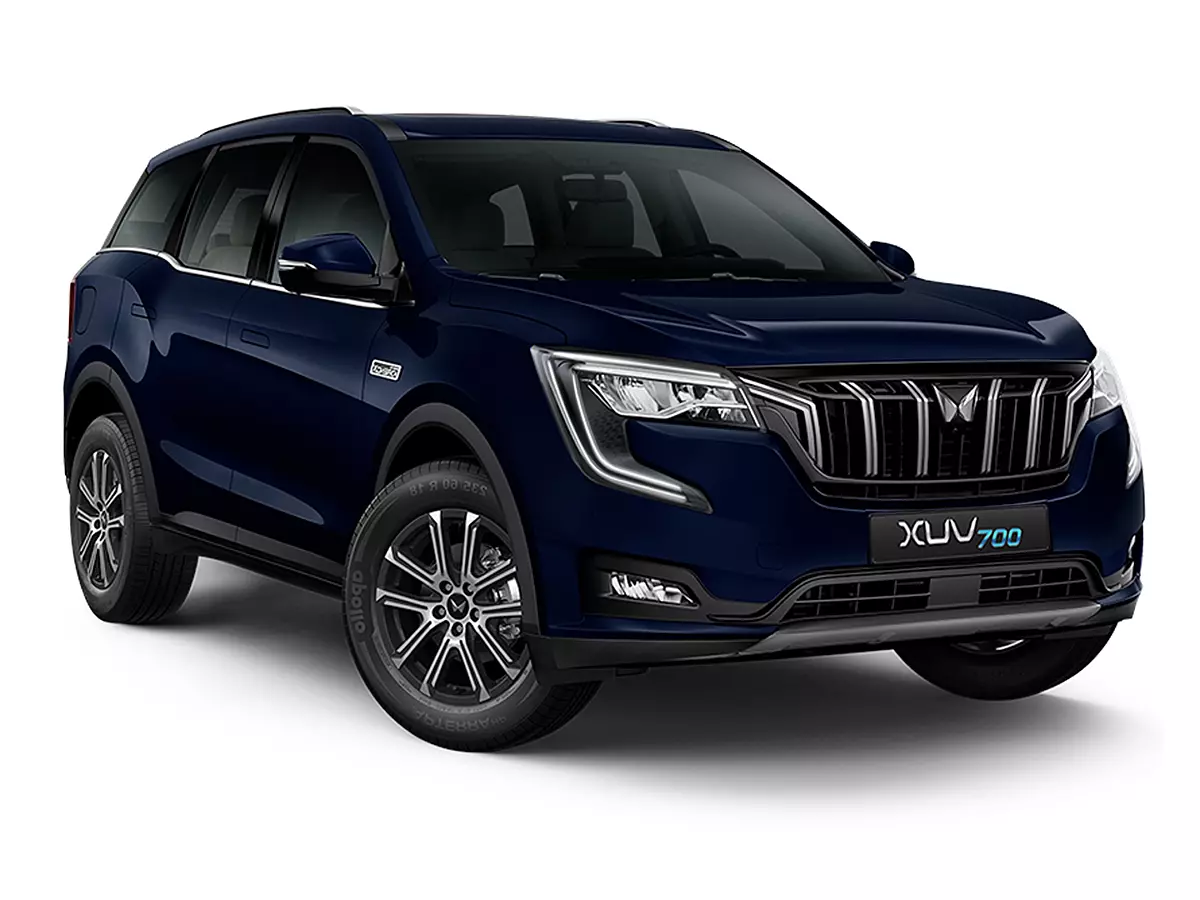 On the top-spec AX7 and AX7 L diesel-automatic models of the Mahindra XUV700, AWD (all-wheel-drive) is available. Yes, it's far above Rs 20 lakh, but it's still the market's third most cheap AWD option – at least until the new-generation Scorpio comes with its own AWD model.
The seven-seater arrangement is standard on the AWD models of the XUV700. They have driving modes as well, but none are terrain-specific for severe off-roading. AWD vehicles are not as capable off-road as 4WD vehicles, but they can handle rainy roads, moderate trails, and muddy fields. They have greater traction management, as well as better performance and handling.
Mahindra Thar (16 Lakh)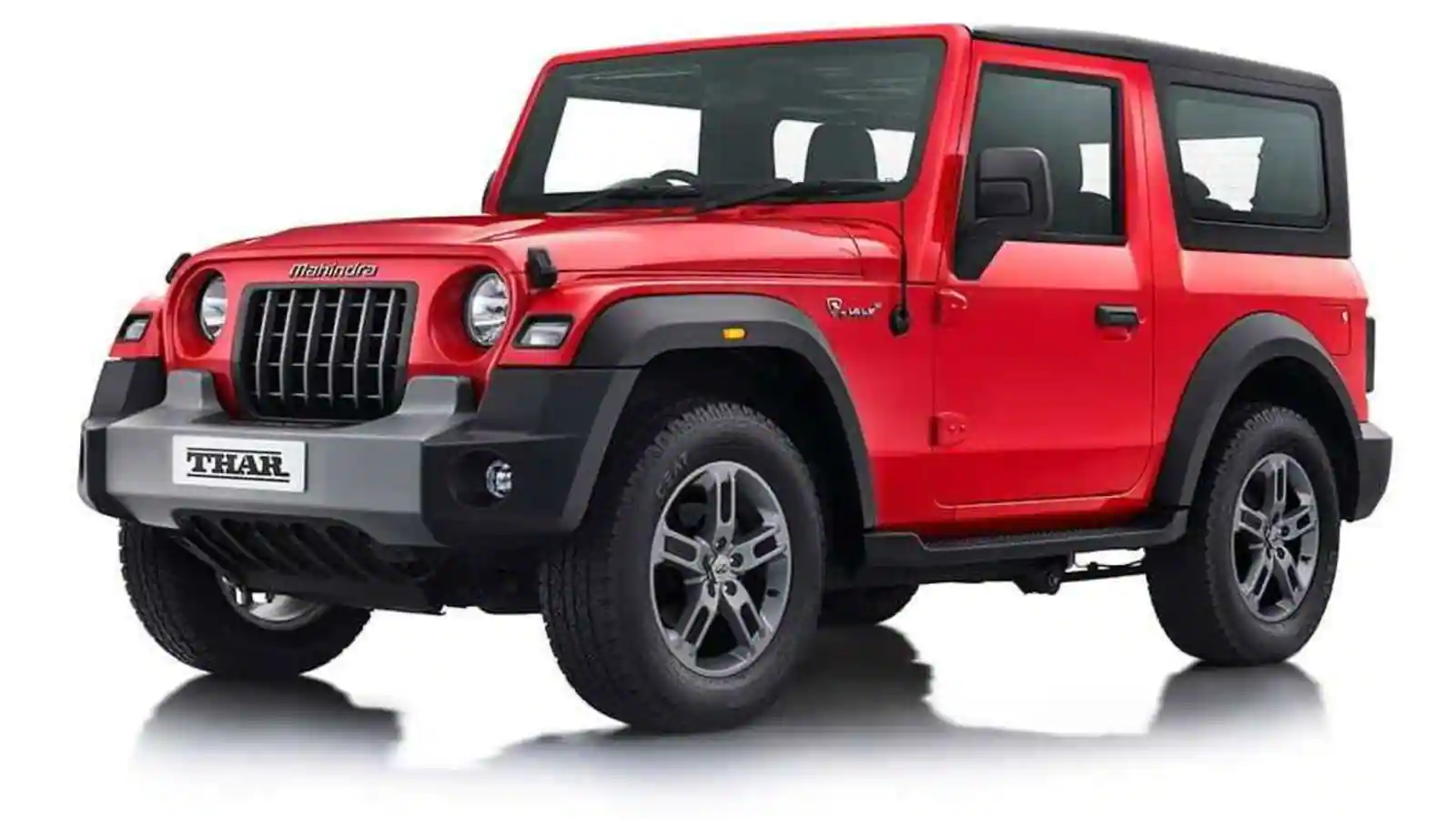 The second-generation Mahindra Thar is now the cheapest four-wheel-drive vehicle on the market. There are petrol and diesel engines available, as well as manual and automatic gearboxes and a low-range transfer case. Auto mechanical differential locking, tire direction monitoring, real-time adventure statistics (on the touchscreen), and a roll cage are among the off-roading features available on the Thar. It even comes with a soft-top option that can be easily folded down.
Force Gurkha (17.46 Lakh)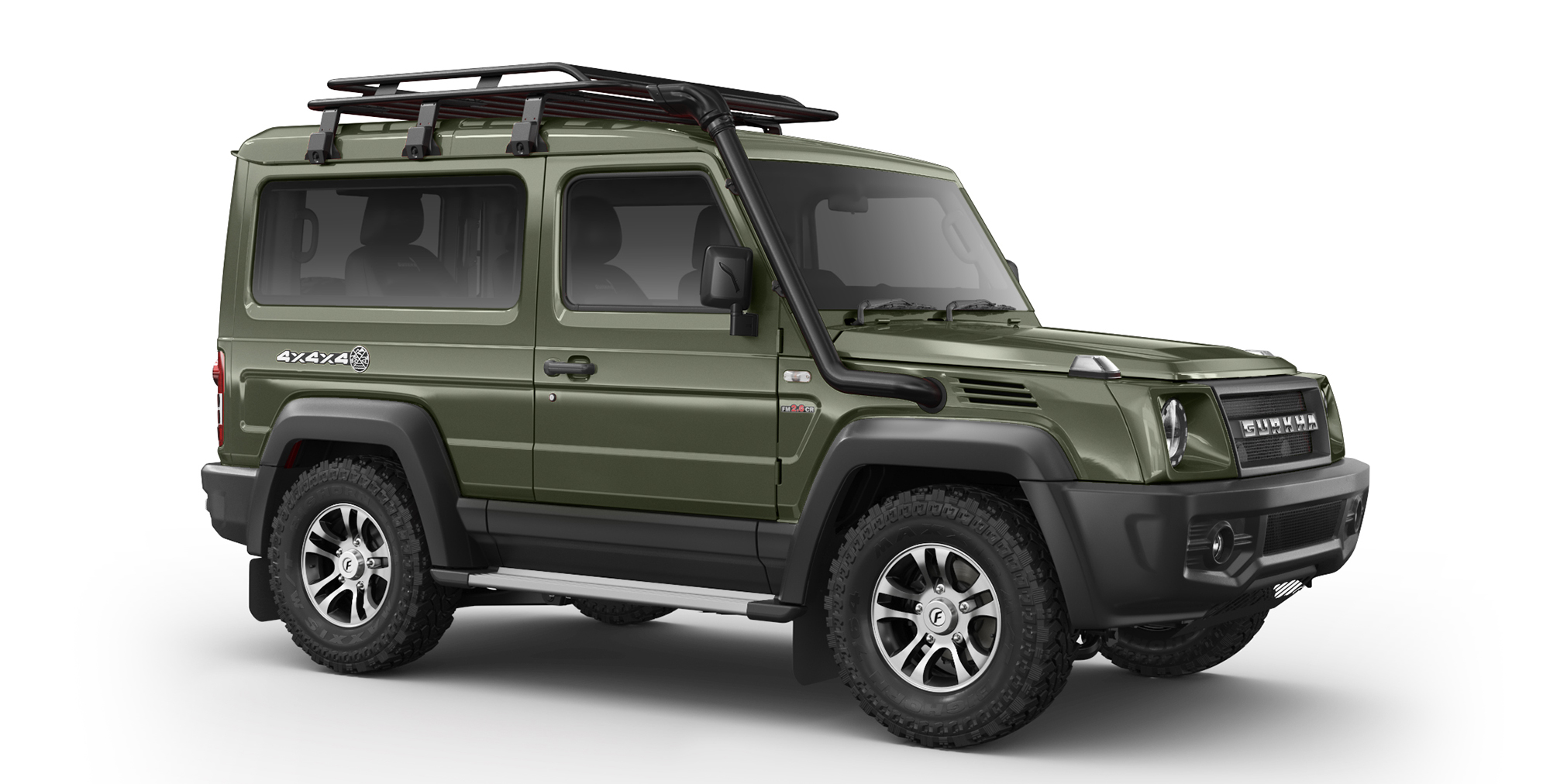 The Mahindra Thar has a direct competitor in the Force Gurkha. While the Thar has evolved into a more comfortable and practical alternative, the Gurkha has remained true to its terrain-conquering mission while providing minimum luxuries. It's only available in one trim level and with a diesel-manual transmission. A low-range transmission, manual front and rear locking differentials, front and rear anti-roll bars, and an air-intake snorkel are all standards on the Gurkha. It has a 700mm water wading capacity, which is 50mm higher than the Thar.
Download GaragePro App for Android
Isuzu D-Max V-Cross (26.44 Lakh)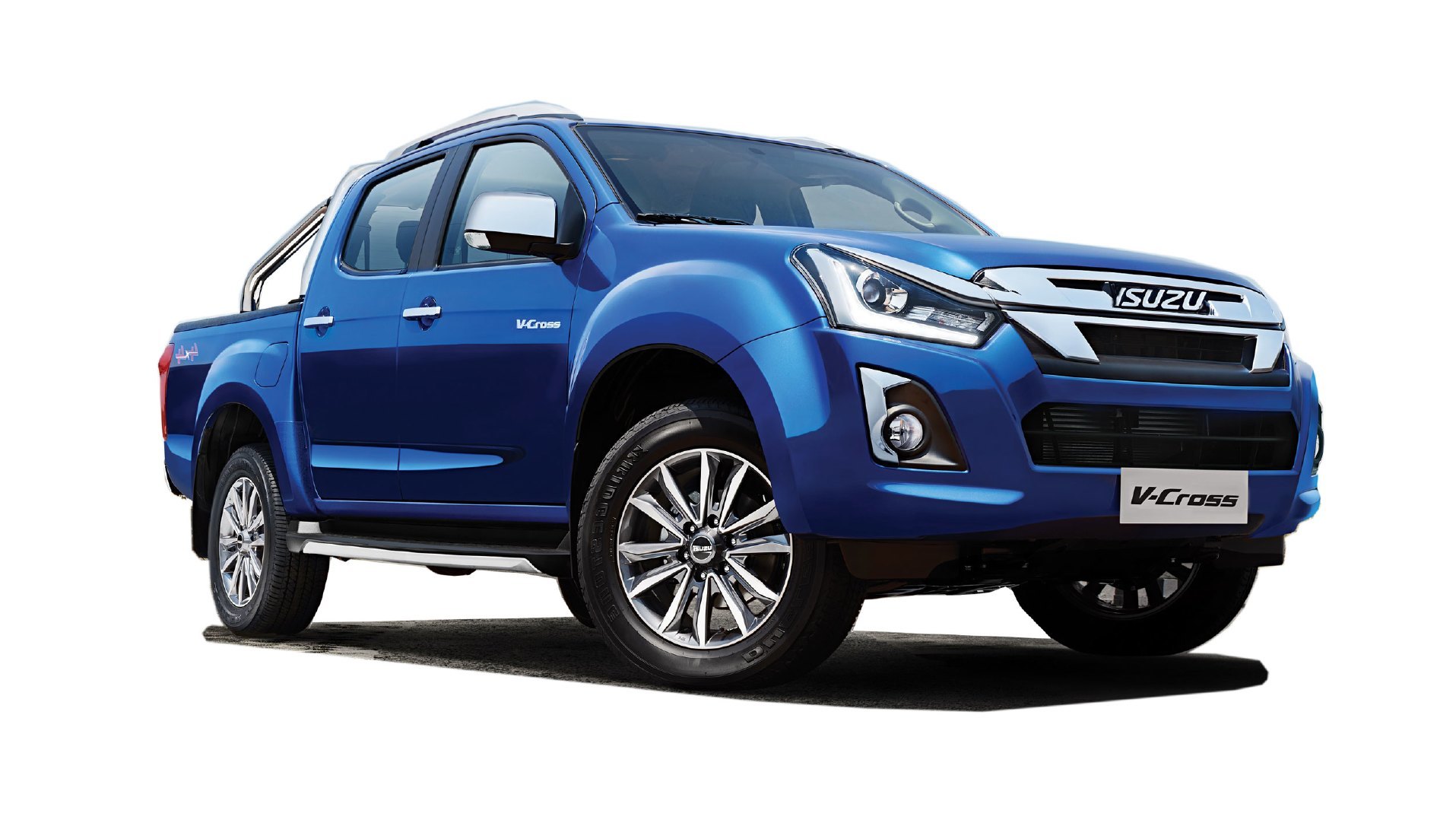 The Isuzu D-Max V-Cross is a lifestyle pickup truck that can also be operated as a dedicated off-road vehicle. Both manual and automatic gearboxes are available for the 4WD. A low-range transmission, shift-on-the-fly 4WD, traction control, and hill descent control are also available on the V-Cross.
Jeep Compass (32.65 Lakh)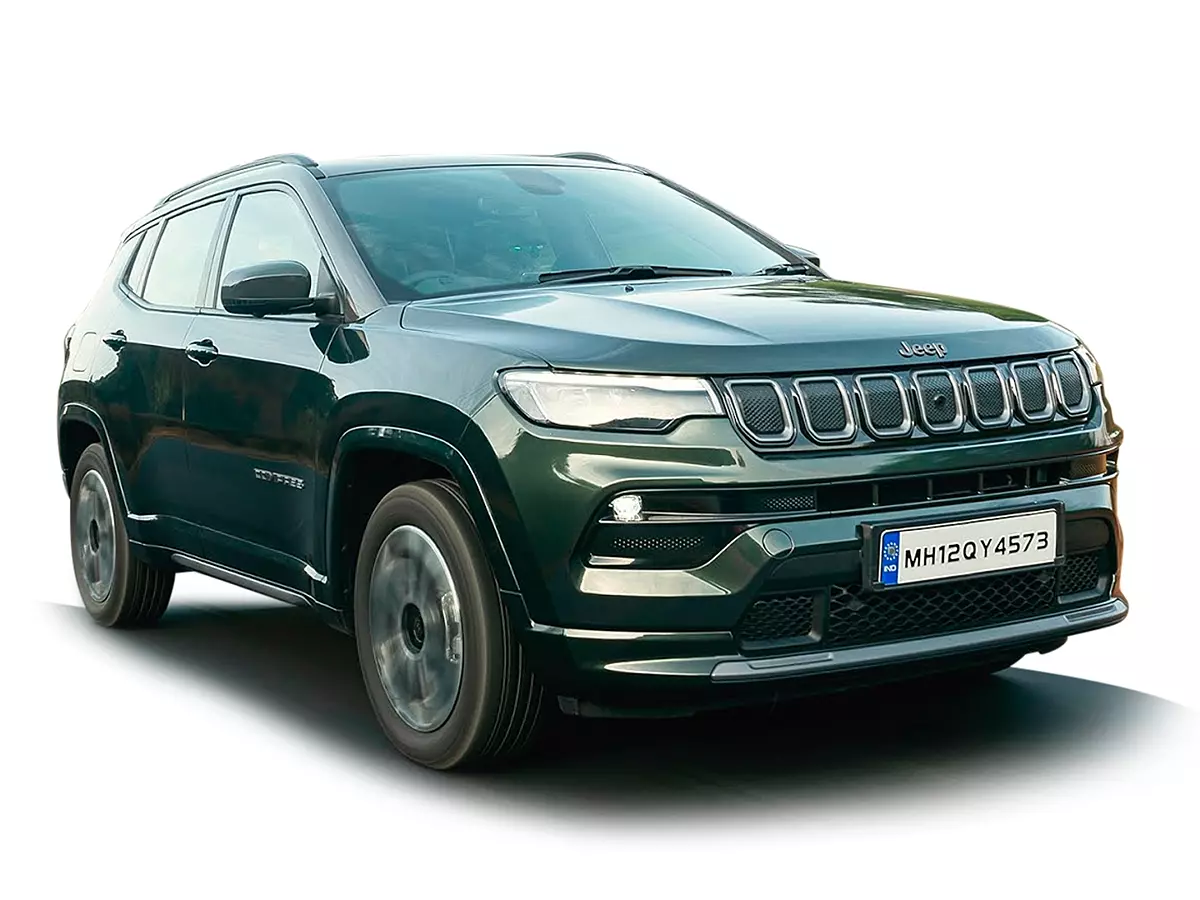 With the top-spec diesel-automatic models, the Jeep Compass gets an AWD drivetrain. Off-road driving modes (Auto, Snow, Sand, and Mud), hill start/descent control, and frequency selected damping suspension are all available here. It also comes with Jeep's Active Drive system, which shifts between front- and all-wheel drive based on traction and speed.
The Compass Trailhawk, a more off-road-focused variant of the standard SUV, is available for extreme fans. It features new bumpers with better approach and departure angles, better suspension, larger tires, and a distinctive 'Rock' mode.
Hyundai Tucson (32.74 Lakh)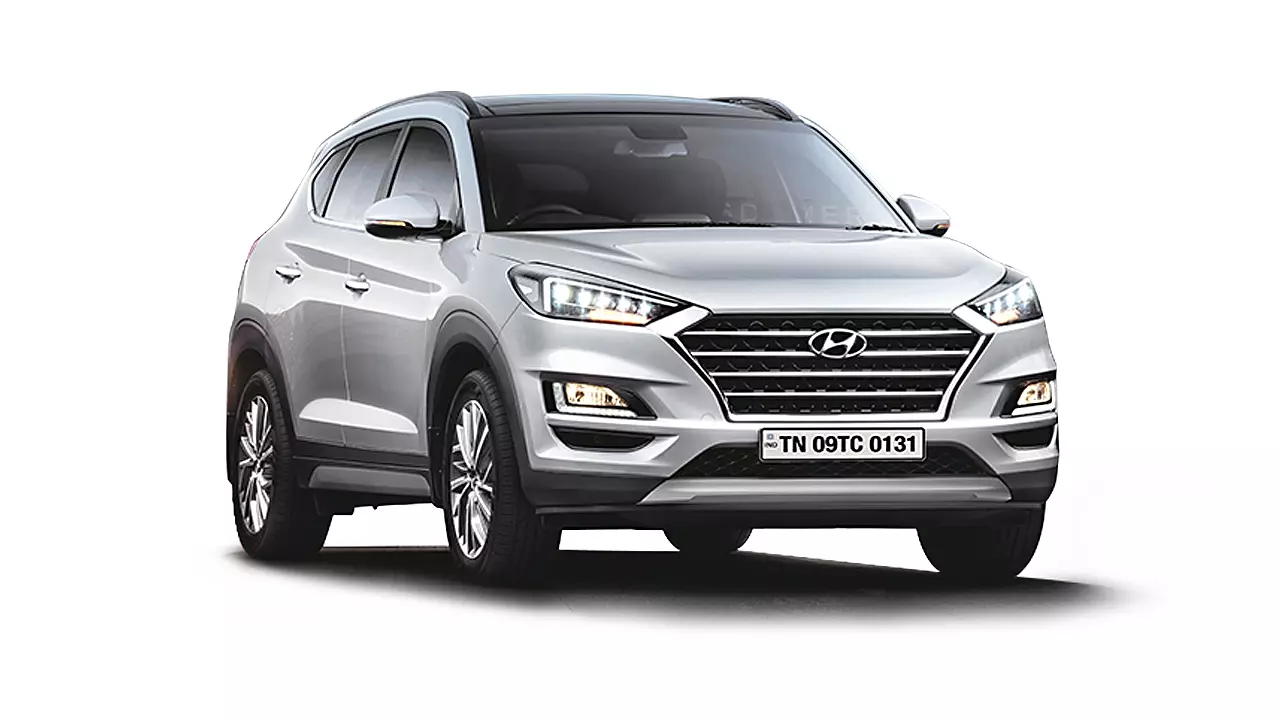 The Hyundai Tucson is a soft-roader with AWD on the top-spec diesel automatic model. It has hill descent aid, driving modes, and traction cornering control. The Tucson isn't a true off-roader like the Thar or Gurkha, but it will provide greater traction and agility in wet and muddy conditions than city SUVs with only 2WD.
Toyota Fortuner (37.18 Lakh)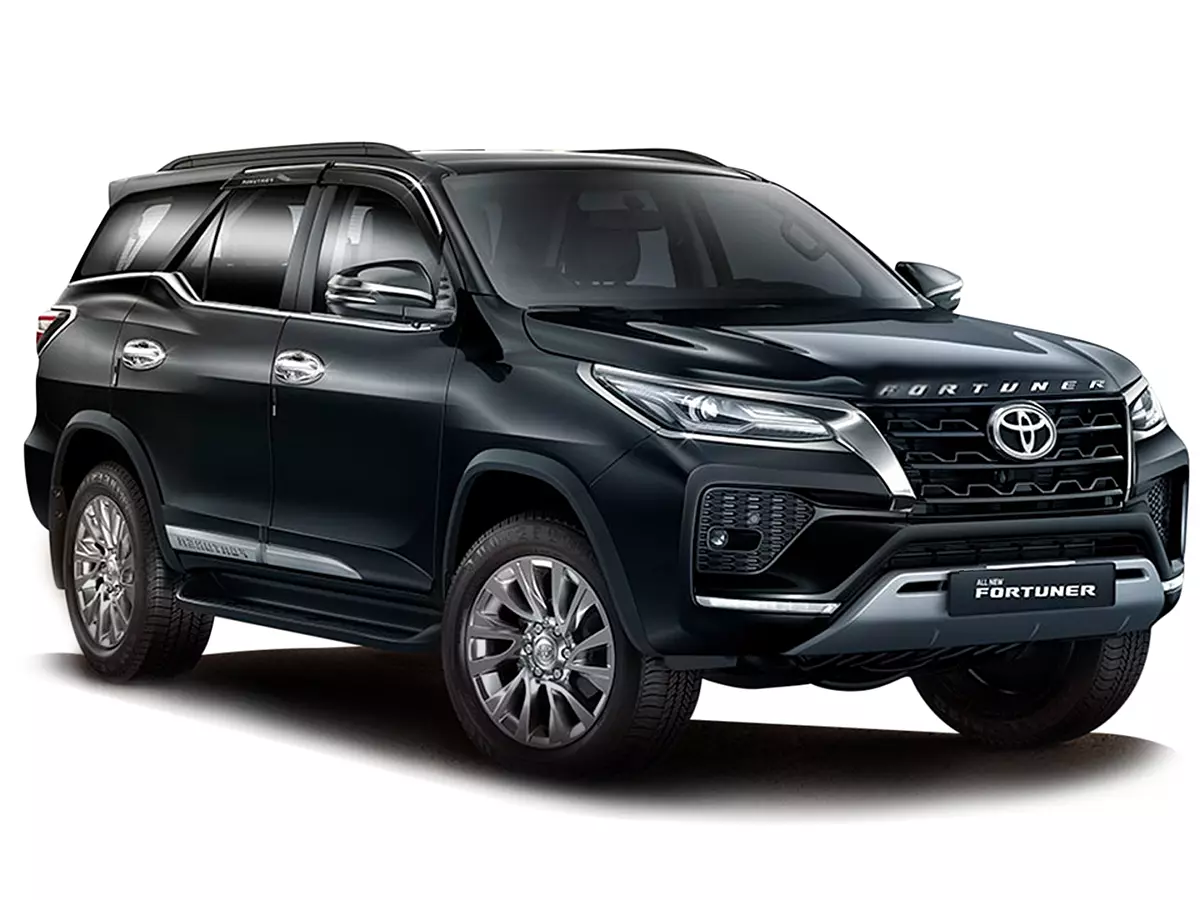 The next car on the list has no introduction; for one thing, the Fortuner has been around for a while, and for another, it is a Toyota, so it is dependable. Off-roading requires a high level of dependability. As previously said, the Toyota Fortuner and the newly released Toyota Hilux have a lot in common. The engine, interior, and the majority of the characteristics are the same. A 2.8-liter turbo diesel engine with 201 horsepower and 420Nm of peak torque powers this full-size SUV. Given the demand, Toyota has also included the 4X4 powertrain in the more costly Toyota Fortuner Legend, in addition to the standard Fortuner.
Volkswagen Tiguan (37.41 Lakh)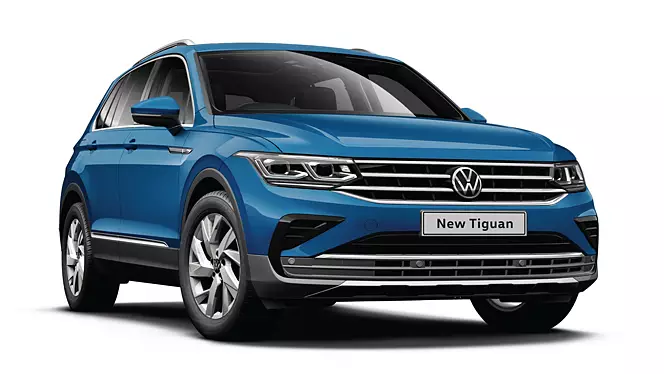 The Volkswagen Tiguan All space is one of the most underestimated SUVs now on the Indian market. Volkswagen launched the Tiguan All-Space in India shortly after the BS6 emission standard was implemented. Now that the manufacturer has brought this car through the CBU, it is unquestionably worth the money. The Tiguan has a computerized instrument cluster with a huge touch screen on the interior.
Mahindra Alturas G4 (38.04 Lakh)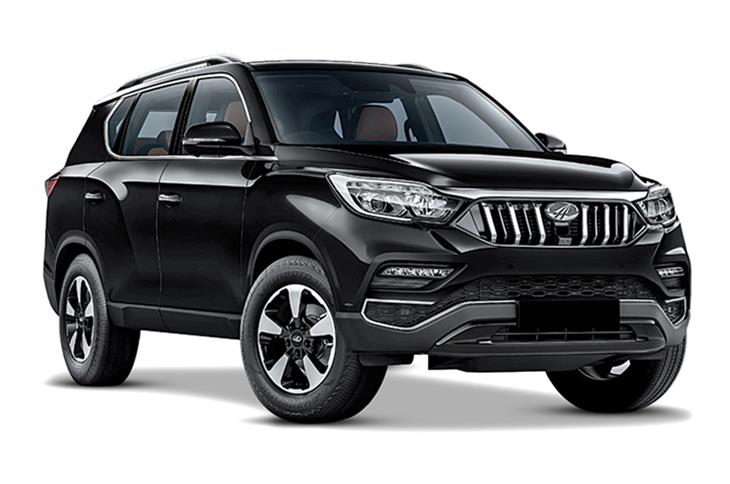 The Alturas G4 is the most cost-effective full-size SUV with 4WD. It's primarily a seven-seater, allowing you to transport your entire family off-roading. Its off-roading skills are aided by active roll-over protection and hill start/descent control.
Toyota Hilux (40.55 Lakh)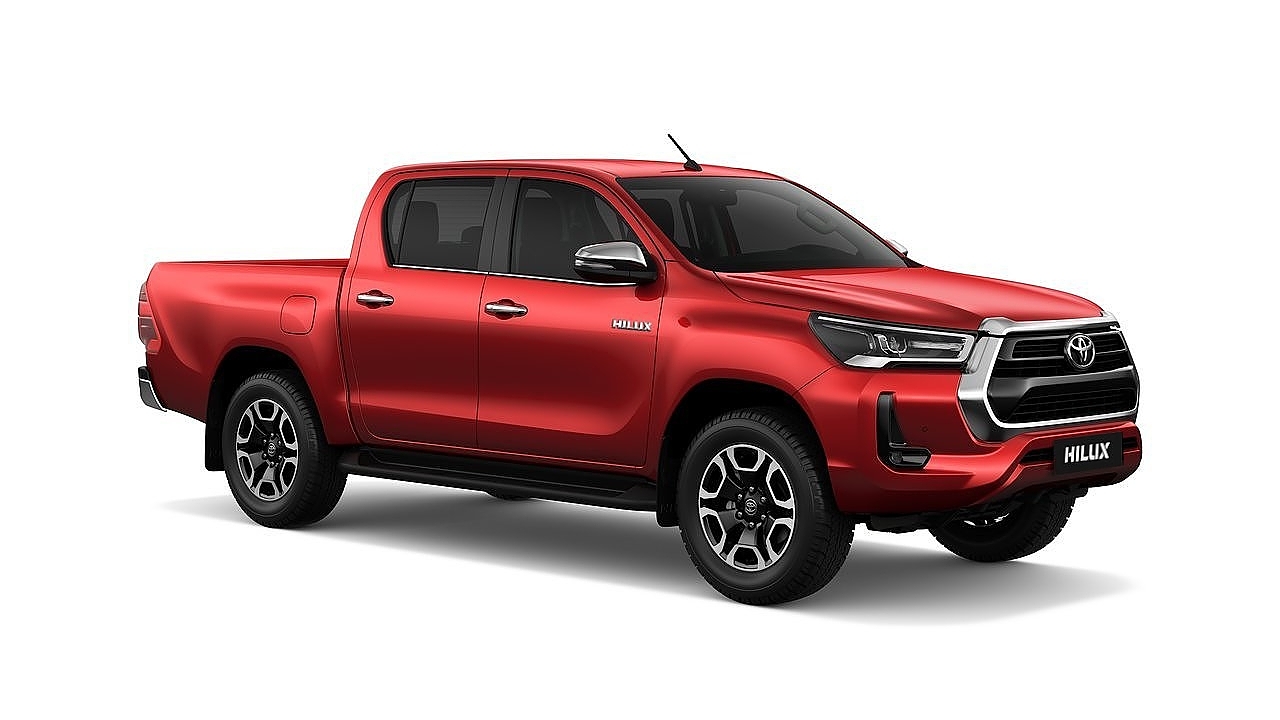 Until Toyota opted to sell the Hilux, the only premium pickup truck in India was from Isuzu. Toyota is the newest bread cooked in this sector, launching in 2022. For starters, Hilux is built on the Fortuner, therefore we can anticipate a lot more from it. The inside, for example, is almost identical to Fortuner's. Even the diesel engine is carried over from the Fortuner full-size SUV. This means, aside from the driving dynamics, a Fortuner owner will feel perfectly at home in the interior. The new Toyota Hilux is equipped with a strong engine. It's a 2.8-liter turbo diesel with 201 horsepower and 420 Nm of torque.
Download GaragePro App for iOS
Skoda Kodiaq (41.02 Lakh)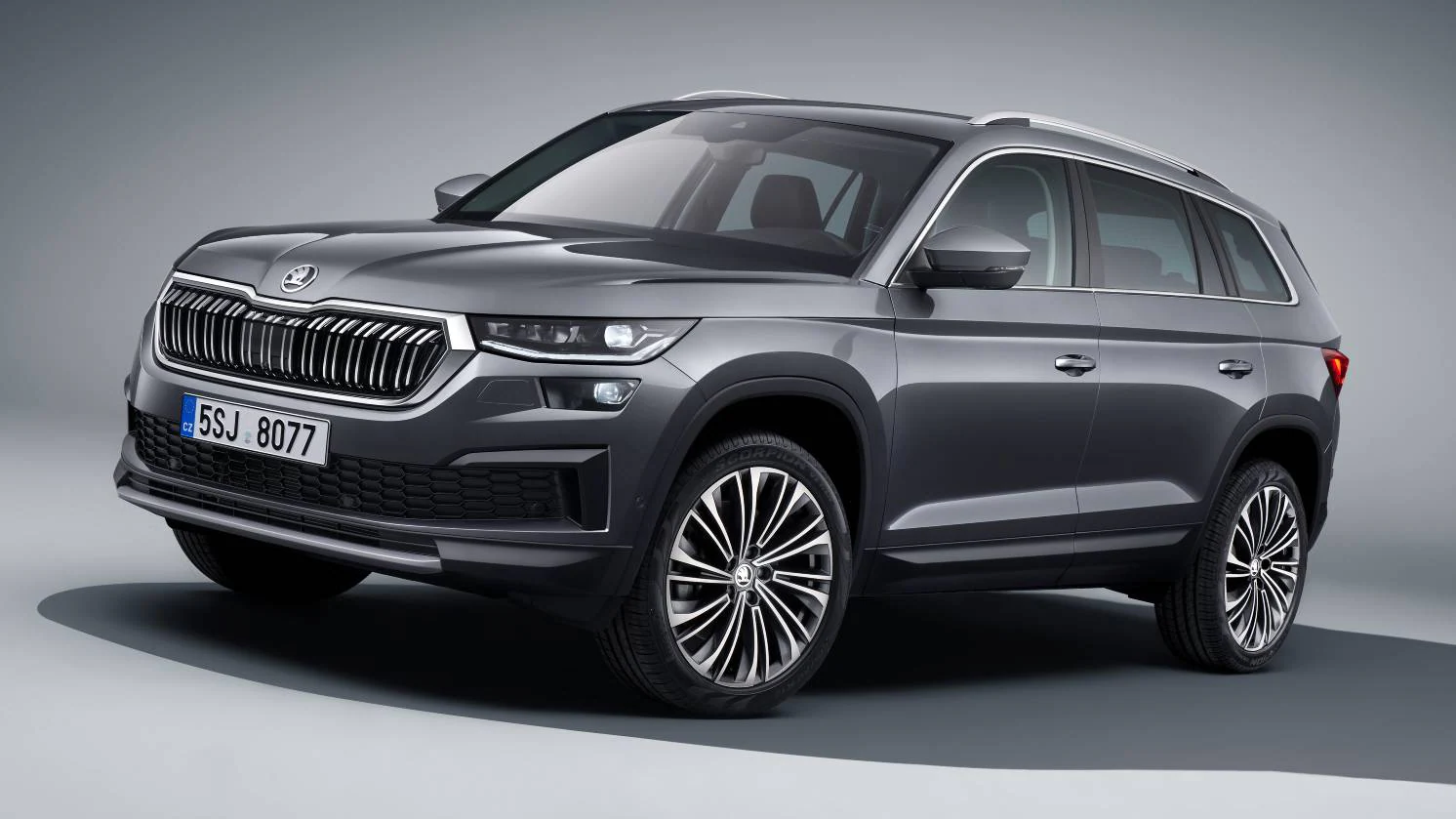 The Skoda Kodiaq is another underdog that needs more attention. The Kodiaq is a car that not only looks excellent but also performs admirably. The Skoda Kodiaq has a comprehensive range of amenities that will keep all of its passengers safe and amused while driving. The Kodiaq has the same 2.0-liter turbo diesel engine as the Volkswagen Tiguan, which produces 188bhp and 320Nm of peak torque. Similarly, the Kodiaq's 4X4 system is powered by the same 7-speed DSG transmission.
MG Gloster (43.47 Lakh)
The next car on the list is one of the most intriguing. What makes you think this is interesting? It has a one-of-a-kind powertrain. First, let's speak about it. A 2.0-liter 4-cylinder twin-turbo diesel engine powers this SUV from a British automaker. This motor has a peak torque of 480Nm and a maximum power of 215bhp. In addition, the MG Gloster was the first car under Rs. 40 lakh to include a number of advanced driver assistance systems (ADAS). Not to mention, MG has crammed a lot of goodies into this SUV, and I mean a lot.