Are you looking to buy a 7-seater car for less than 15 lakh? We all know that seating capacity is one of the most important factors to consider when purchasing a car, yet with so many alternatives available, finding a nice automobile that fits your budget may be challenging. As a result, we've compiled a comprehensive list of the top 7 seater cars under 15 lakh. The most popular car in this series is the Mahindra Scorpio, MG Hector Plus, and Mahindra Marazzo. So let's take a look at the best 7 seater cars in India under 15 lakhs that you can buy.
7 seater cars in India under 15 lakhs
Mahindra Scorpio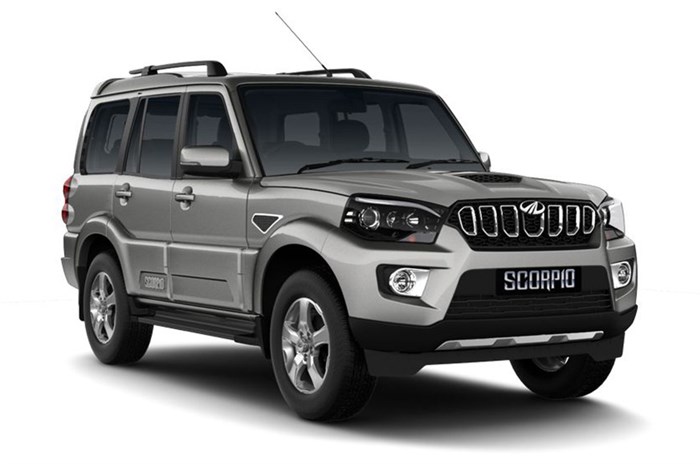 The front and grille of the new Scorpio have been changed. The fascia hasn't altered much, but it's enough to call the car updated. New lighting signatures are added to the headlights and taillights. New alloy wheels, as well as an ORVM with an indication and fog lights with chromium-based bezels, have been added. New air extractors and upper and lower grille mesh designs are also available for the car. A chrome appliqué and an aero blade wiper are installed on the tailgate. Front dual airbags, ABS, emergency brake indication, collapsible steering column, side intrusion beams, engine immobilizer, anti-theft alert, and seat belt reminder lamp are just a few of the safety features available on the new Scorpio.
Recommended – Top 13 Most Affordable 4WD and AWD Cars
Mahindra Marazzo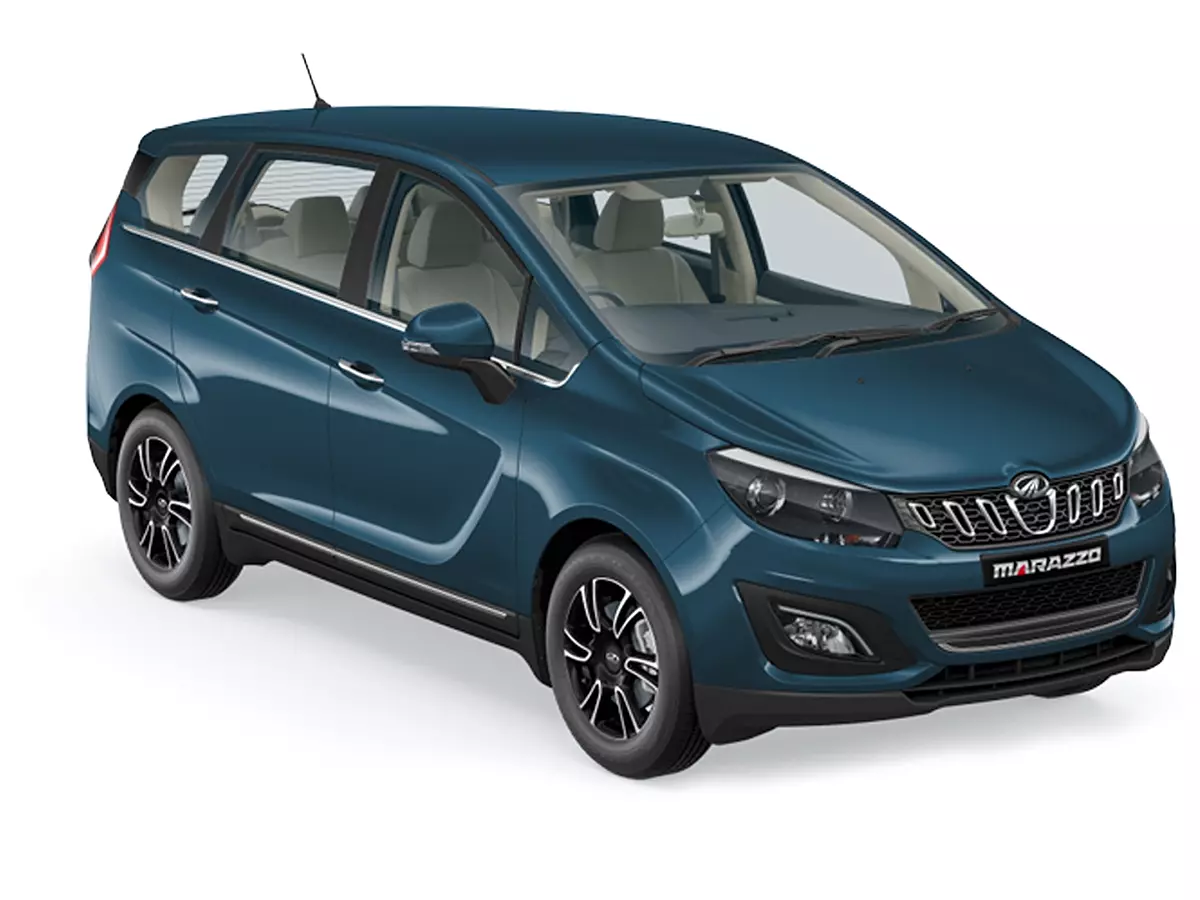 The Mahindra Marazzo comes in three different models: M2, M4 Plus, and M6 Plus. All three models are available in either a seven-seat or an eight-seat configuration. Mariner maroon, iceberg white, scintillating silver, oceanic black, and aquamarine are among the five color possibilities for the MPV. The purple instrument cluster with lighting and longitudinally-roof-mounted rear AC, which promises to give the quickest cooling cabin in its class, are two standout features of the Marazzo. The middle row seats may be reclined or folded flat for further convenience, and the controls and switches have been ergonomically placed for easy access. A modern touchscreen infotainment system is also included in the car.
Download GaragePro App for Android
Maruti Suzuki Ertiga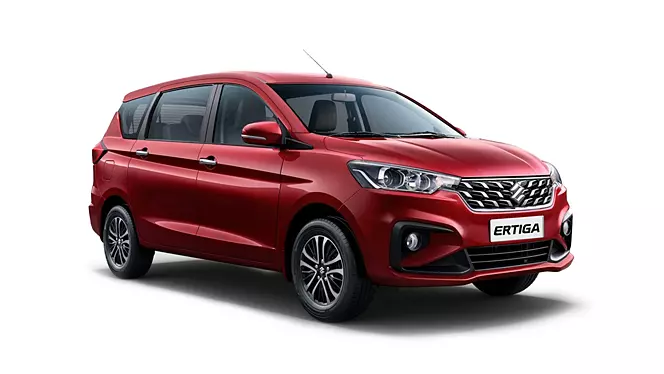 The new Maruti Suzuki Ertiga is driven by the next-generation 1.5-litre K15C Smart Hybrid petrol engine, which produces 102bhp at 6,000rpm and 136.8Nm at 4,400rpm. This engine comes with a five-speed manual transmission and a six-speed automatic transmission. The Maruti Suzuki Ertiga is priced from Rs. 8.35 lakh to Rs. 12.79 lakh (Avg. ex-showroom). Ertiga is available in nine different colours. The Ertiga petrol top variant costs 12.79 lakh rupees. The base version of the Ertiga costs 10.44 lakh rupees. The pricing of the Ertiga automated variant begins at Rs. 10.99 lakh.
Recommended – Top 14 Cars with 6 Airbags in India Under 15 Lakhs in 2022
Mahindra Bolero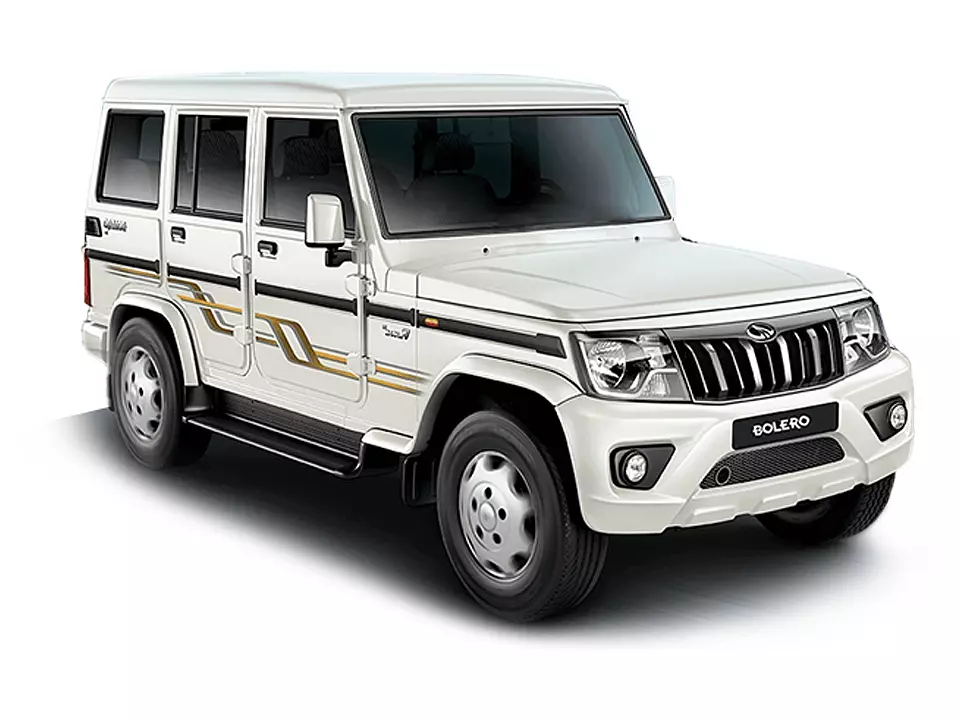 The BS6-compliant Bolero facelift has been quietly unveiled in India, with pricing beginning at Rs 7.76 lakh (ex-showroom, Mumbai). The 1.5-liter mHawk75 diesel engine in the BS6 Mahindra Bolero facelift delivers 75bhp at 3,600rpm and 210Nm of torque between 1,600 and 2,200rpm. A five-speed manual gearbox is mated to this engine. A revamped front with a new bumper, new grille, new headlights with static bending beams, rear washer and wiper, and fog lamps are among the exterior features of the BS6 Mahindra Bolero facelift. The model has a driver information system with features including distance traveled, distance to empty, gear indication, door ajar indicator, and digital clock.
Datsun GO+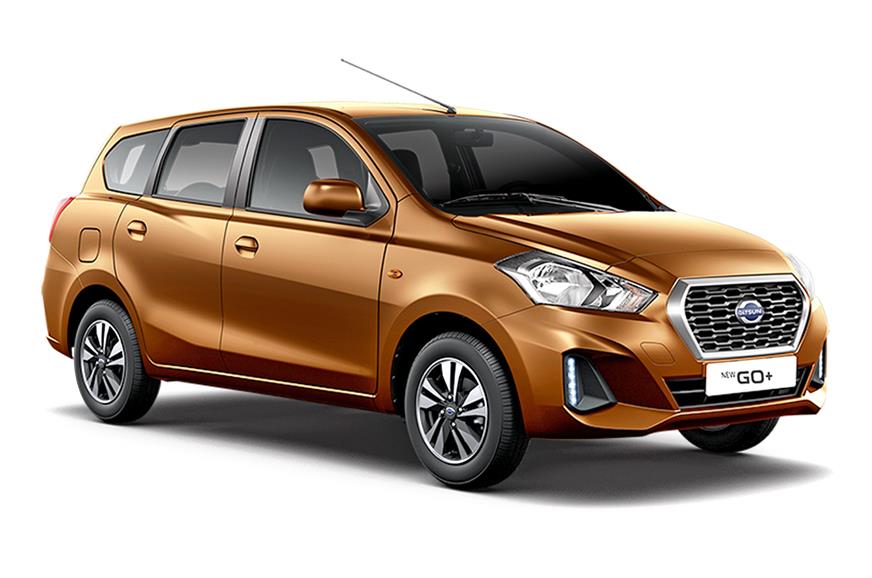 The Datsun GO+ saw slight alterations to the redesigned bumper with the BS6 upgrade, including vertical LED daytime running strips incorporated within the blacked-out insert. The grille has been significantly modified, and the overall appearance is much better than before. Subtle tweaks are also made to the rear bumper to keep things interesting. In addition, for the first time, it rides on 14-inch alloy wheels. The Datsun GO+ is priced from Rs. 4.26 lakh to Rs. 7.00 lakh (Avg. ex-showroom). GO+ is available in seven different flavors.
MG Hector Plus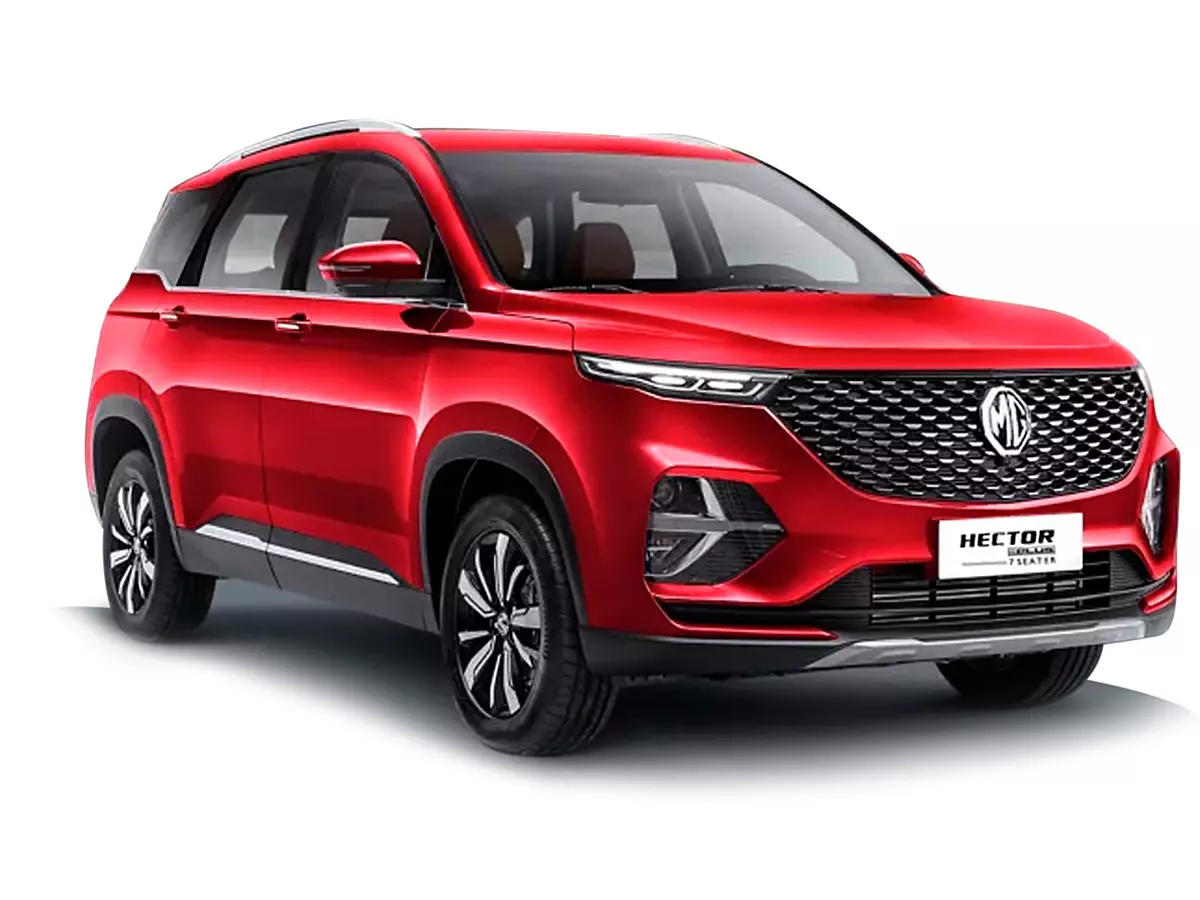 The pricing of the MG Hector Plus ranges from 14.65 lakh to 20.94 lakh (Avg. ex-showroom). There are 17 different variations of Hector Plus. The top version of the Hector Plus costs 20.44 lakh rupees. The standard diesel version of the Hector Plus costs 16.14 lakh rupees. Hector Plus hybrid (electric + gasoline) variant costs 16.15 lakh rupees. The automated version of Hector Plus costs 18.64 lakh rupees. The MG Hector Plus features a chrome front grille, 360-degree camera, six airbags, electric parking brake, powered tailgate with smart-swipe function, 18-inch dual-tone rims, ventilation systems front seats, wireless charging, captain seats for the second row with slide and recline function, eight color ambient bright lights, panoramic sunroof, 10.4-inch touchscreen infotainment system with Apple CarPlay, and a 10.4-inch touchscreen infotainment system
Recommended – Top 11 Lowest Maintenance Cars in India
Kia Carens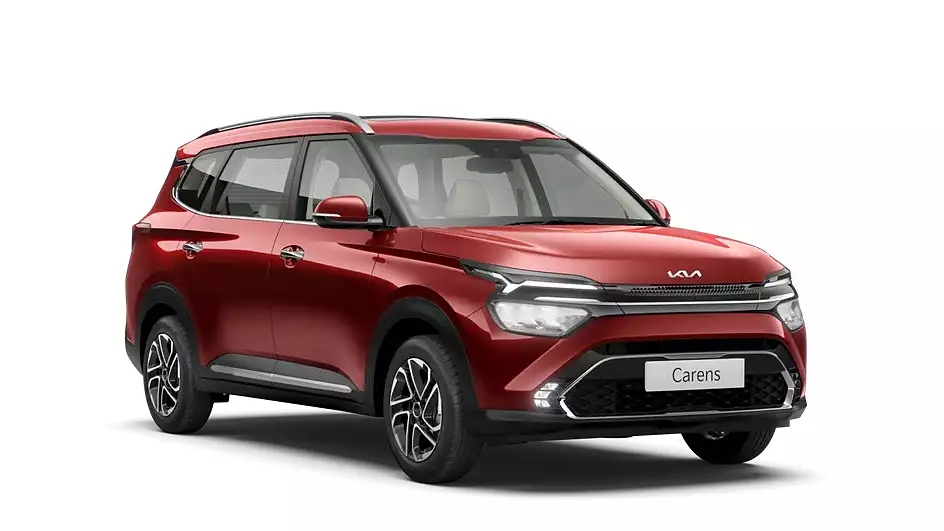 The Kia Carens pricing ranges from 9.59 lakh to 17.70 lakh (Avg. ex-showroom). Carens is available in 19 different colours. The pricing of the Carens automated variant starts at 14.80 lakh rupees. The Kia Carens and the Celtics have the same powerplant. A 1.5-litre petrol engine, a 1.4-liter turbo-petrol engine, and a 1.5-liter diesel engine are among the options. The 1.5-liter petrol engine develops 113 horsepower and 144 Nm of torque and is paired to a six-speed manual gearbox. Meanwhile, the turbo-petrol engine produces 138 horsepower and 242 Nm and is mated to a six-speed manual transmission and a seven-speed DCT.
Recommended – Top 9 Paddle Shift Cars in India
Mahindra Bolero Neo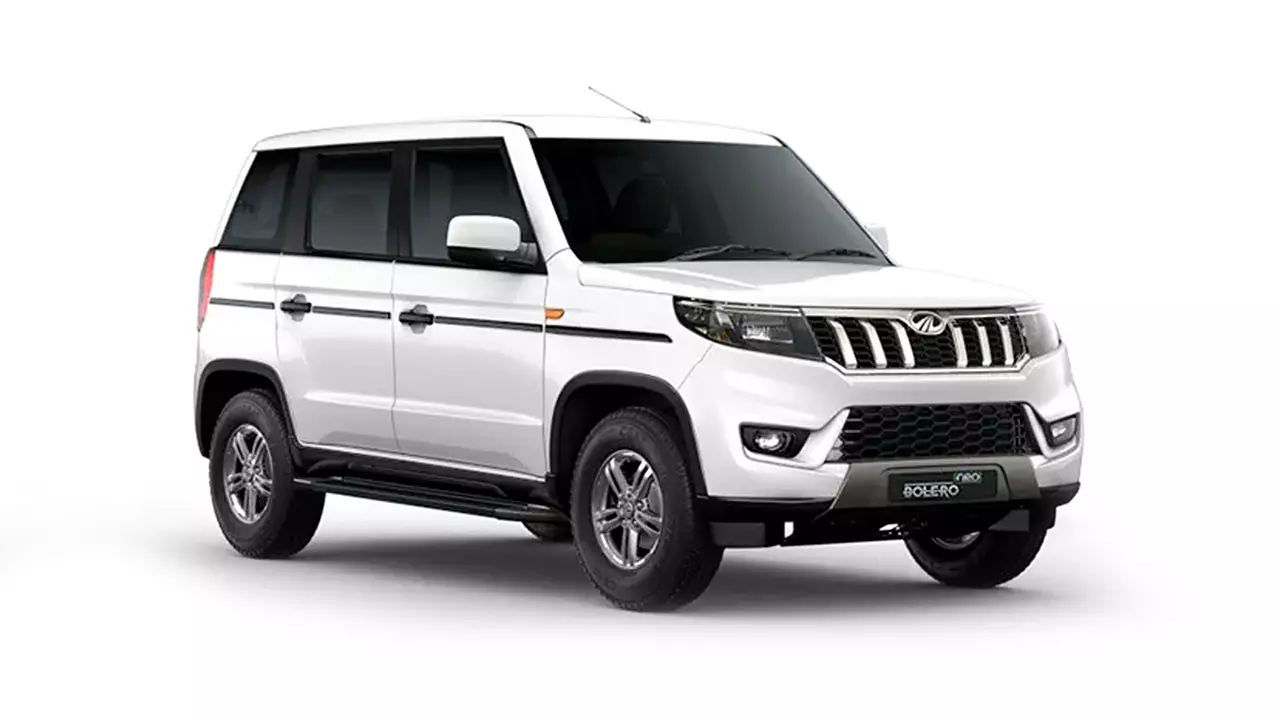 The Mahindra Bolero Neo is priced from 9.29 lakhs to 11.78 lakhs (Avg. ex-showroom). Bolero Neo is available in four different colors. The base version of the Bolero Neo diesel costs 9.29 lakh rupees. Mahindra has introduced the Bolero Neo in the Indian market, making it the company's fourth SUV in the sub-four-meter class. It's a redesigned version of the TUV300, with four models, seven colour options, and one diesel engine option. Mahindra has added the Bolero's characteristic grille to the SUV's front end, bringing it into the family of the legendary SUV. In profile and from the back, the Bolero Neo retains the TUV300's boxy features and high slab-like appearance.
Recommended – 10 Easiest Car Maintenance Hacks That You Should Know
Renault Triber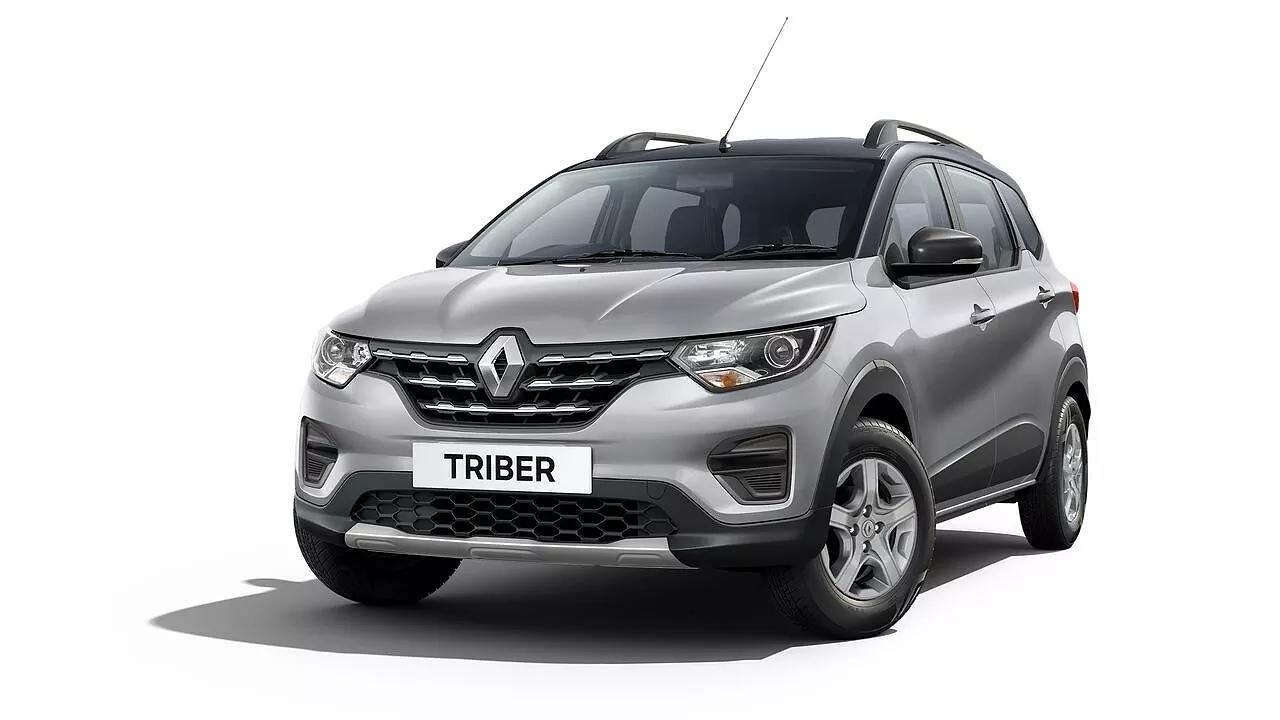 The Renault Triber pricing ranges from 5.75 lakh to 8.32 lakh (Avg. ex-showroom). Triber is available in ten different versions. The fuel top version of the Triber costs 8.32 lakh rupees. The pricing of the Triber automated variant starts at 7.54 lakh rupees. Renault Triber comes in four different models: RXE, RXL, RXT, and RXZ. The seven-seat car saves money by being under four meters long, but it is only available with a petrol engine. White, Silver, Blue, Mustard, and Brown are among the five colors available. The aforementioned colors will only be offered in the RXZ trims in a dual-tone arrangement with a black roof.
Maruti Suzuki Eeco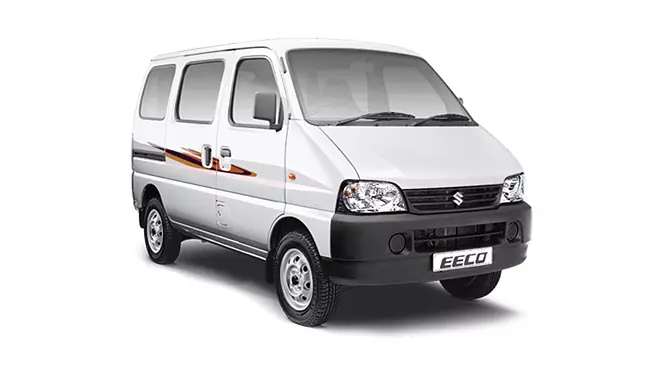 The Maruti Suzuki Eeco is priced from Rs. 4.63 lakh to Rs. 5.94 lakh (Avg. ex-showroom). Eeco is available in four different versions. The Eeco petrol top variant costs 4.99 lakh rupees. The Eeco CNG basic version costs 5.94 lakh rupees. In January 2020, the Eeco was modified to meet BS6 standards. It comes in four different models, each with two different fuel options: petrol and CNG. Metallic Silky Silver, Solid White, Uptown Red, Pearl Midnight Black, Cerulean Blue, and Metallic Glistening Grey are among the color options available for this vehicle. The Eeco has a length of 3,675mm and a wheelbase of 2,350mm. Traditional halogen headlights and taillamps are used in the front and rear.
Here is the list of 10 cars, what do you think? Leave a comment below to give your opinion and suggestions!