In this article, we are taking a deeper look at the types of driving licence in India.
The natural phenomena of breathing in oxygen and producing carbon dioxide govern our lives. This definition of life encompasses all living things on the earth. Here, we learn that oxygen is required for survival and that humans do not have a choice. A driving licence is an important document for car/bike owners and drivers in India, just as it is in the rest of the world. Without this formal certification, substantial penalties and other repercussions may be imposed.
After all, a driver's licence is a legal document that authorizes a person to operate a certain vehicle. Driving a car without a licence may lead to a slew of problems, including monetary penalties and jail time.
Why is the Driving Licence important?
In India, a driving licence allows you to drive a certain type of vehicle on the road, such as a two-wheeler, four-wheeler, or commercial vehicle, within territorial borders. Your driver's licence is an official document provided by the Indian government that allows you to drive your car, truck, bus, motorcycle, and other vehicles.
It certifies or specifies that the owner is capable of operating the vehicle and has passed exams that demonstrate compliance with traffic laws and regulations. Driving provides comfort and ease in our lives, but it must not cause harm to others. With this in mind, mature people above the age of 18 are eligible to obtain a driver's licence.
Download GaragePro App for Android
Different Types of Driving licence in India
You can learn to drive any vehicle, but you can't legally use it on the road unless you have a driver's licence. The following are the many types of licences offered by the RTO in India.
1. Learner's licence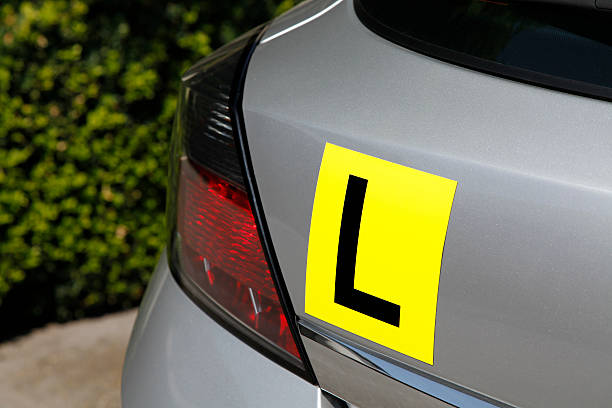 The Road Transport Authority grants you a learner's licence before you receive your permanent licence. The validity of the same is limited to six months, which means you must perfect your driving skills within that time frame.
We never leave a child alone, even when they take their first baby steps. We attempt to keep an eye on each step and educate them how to keep their bodies balanced. Similarly, a learner driver should not be left alone behind the wheel.
Download GaragePro App for iOS
2. Permanent licence
The RTO gives a permanent licence to the applicant once the 6-month waiting period is completed. The candidate must be at least 18 years old and have passed the driving test. Because the application is completed online, the entire procedure is rather straightforward and painless. Private vehicles, such as automobiles and motorcycles, are awarded permanent licences. When a permanent driver's licence is issued, the authority RTO is confident in the applicant's driving abilities. We leave the baby to explore the world once he can walk on his own, just as we do when we discover he can walk on his own. Until then, we prefer to take extra precautions to avoid any harm.
Recommended – Top 11 Lowest Maintenance Cars in India
3. Commercial Driving licence
This licence allows the driver to operate large trucks. Passengers or products are transported in this type of vehicle. The minimal requirements for applying for a commercial driver's licence are a little different. In this case, the candidate must have passed the eighth-grade examination. Commercial vehicle driver bears a greater responsibility since they are responsible for not only their own safety but also the safety of others.
4. International Driving Permit
When a person applies for an international driver's licence, it means that they are able to rent and drive any car in another country. It can only be obtained if you already have a valid driver's licence. The IDP, unlike your driver's licence, is only valid for one year.
Recommended – What is Cooled Glove Box and 18 Cars That Have One
The disadvantages of not having a valid driver's licence
You can lawfully drive your car on the road if you have a driver's licence. It is necessary permission issued by the Indian government, and driving without one is prohibited.
Driving without a DL
The government must take strong steps against individuals who do not drive properly and those who drive without a driver's licence (after all, your driver's licence is permission that indicates you know how to drive in the first place!) due to the rise in road accidents. Anyone caught driving without a valid driver's licence faces a punishment of up to Rs 5,000, depending on the state and vehicle.
Recommended – 8 Indian Cars with a Cult Following
Driving without DL and cause accidents
Anyone who drives a car without a licence and causes an accident will have their licence suspended immediately. For the first time, he/she will be prosecuted with a fine of Rs.5,000/- and/or imprisonment of up to 6 months. However, if the motorist commits a second offence, he or she might face a year in prison and/or a fine of up to Rs. 10,000.
What to do in the following situations?
If you lose your driver's licence – If you lose your driver's licence, go to your local police station and notify them right away. Make a formal complaint and submit an F.I.R. Then go to the notary office and sign an affidavit stating that you have misplaced your driver's licence.
When your licence expires – If your licence expires, submit an application for renewal using Form 9 from the RTO. Then you must attach your original expired driver's licence, passport-size pictures, and radar card.