Some luxury features can increase the value of a vehicle. Cornering headlights are one of these characteristics. So, in today's article, we'll explain what cornering headlights are and everything else you should know about them. Cornering lamps are now tiny lights that are used in conjunction with fog lights or headlights. When the car is guided in a specific direction, the other drivers are automatically alerted that the car is traveling in that direction. They also turn on while the car is moving slowly or when the driver reverses the vehicle.
Different types of cornering headlights include: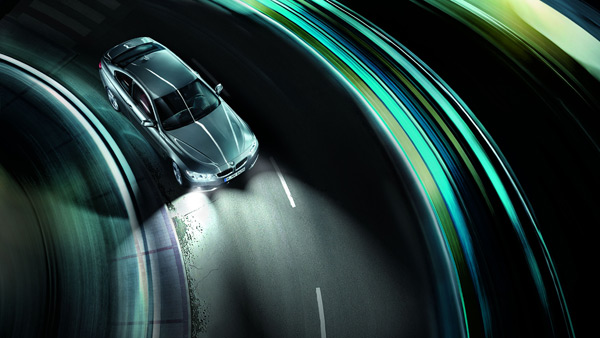 Cornering Lights, Dynamic: These were the first cornering lights to enter the market. They were in the headlights, pivoting with the steering wheel. The light distribution of the headlights was virtually doubled with these lights.
Steering angle was taken into account by Dynamic Cornering Lights. These devices brighten places where light is sparse by combining steering angle and vehicle speed. They aim the cornering headlights in the direction that the driver wants to go. When the car is in a vulnerable position, these systems give the best light dispersion.
Adaptive Cut-Off: These lights illuminate the road using a variety of characteristics. To turn the headlights in the proper direction, they take into account information such as the positions of other cars on the road, approaching traffic, steering angle, and vehicle speed. The whole thing happens in the blink of an eye.
Download GaragePro App for Android
Cornering Headlights' Advantages
These lights are a useful addition. By complementing the car's indicators, they help decrease violations and accidents. They add usefulness to the automobile while also adding a luxury touch. Cornering headlights are now standard in high-end vehicles. When the automobile is in a vulnerable position, such as reversing or turning, the light distribution is limited. With the use of cornering lights, the spread may be enhanced.
Which vehicle is equipped with cornering headlights?
This function is available on many high-end vehicles. Also available in the mass market are cornering headlights from Nissan and Volkswagen. Manufacturers such as Hyundai, on the other hand, include them in the foglights.
List of Vehicles that Have This Option
Tata Nexon XZ
Hyundai Verna (Fifth Generation) 
Hyundai i20 (2020 mode)
Volkswagen Vento Polo
Volkswagen Golf MK7
Audi A series
Audi Q series
BMW X series
BMW 3 series 
BMW 5 series
BMW 6 series
Mercedes-Benz C-Class
Mercedes-Benz G-Class
Mercedes-Benz E-Class
Mercedes-Benz AMG GT
Volvo S60
Volvo XC series
Volvo V90
Toyota Yaris
Toyota Verso
Toyota RAV4
Skoda Kodiaq
Download GaragePro App for iOS
This is not a complete list. These helpful lights are standard on Audi, Mercedes, Porsche, and Volvo vehicles. However, as a strategy to tempt buyers, more and more economical automobiles are adopting this technology. Expect many automobiles to incorporate this function as the inexpensive car category becomes increasingly competitive. Hyundai, for example, has already completed the transition and begun equipping inexpensive cars with this function. Other companies will shortly follow suit.
Conclusion
So now you understand what Cornering Headlights are. It's a fantastic technique that should be used in more vehicles. When the automobile is in a vulnerable position, this function illuminates the driver's blind zone. Do you have cornering headlights on your vehicle? Please feel free to express your thoughts in the comments box below.