Underbody coating is a thick cladding (typically made of rubber) that is placed uniformly to the car's underside. When the automobile is fresh off the lot and spotless, it is usually sprayed or painted on. But it's acceptable if you apply the undercoating after a couple of years. This is because it might protect the undercarriage from additional harm. In this article, we are taking a look at what is underbody coating?
What is Underbody Coating
Rubberized Underbody Coating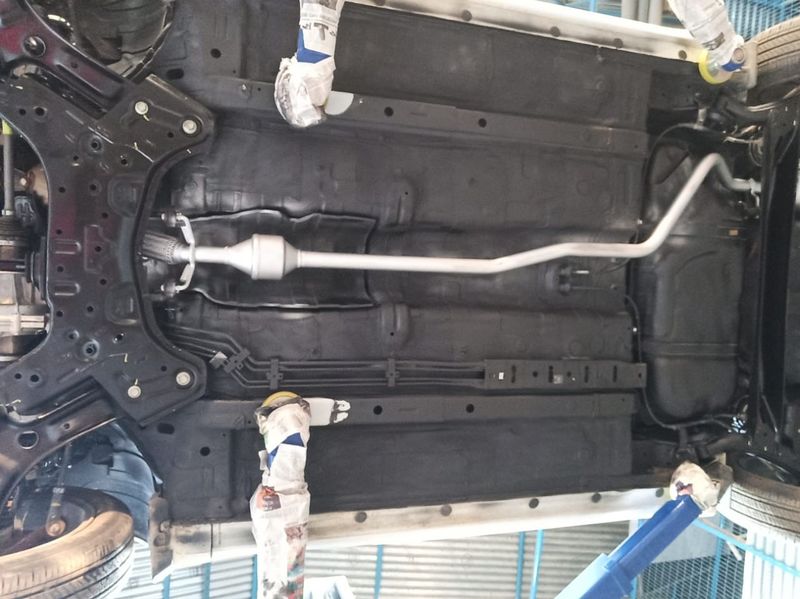 This is widely considered to be the best underbody coating for your car. It protects the underbody from scratches and keeps it properly. It's also not difficult to apply this to the undercarriage. This can be done at the authorized service center or by the local repair shop at a reasonable price. Rubberized coating is ideal if you want to keep the road noise to a minimum and rust and corrosion away.
Download GaragePro App for Android
Wax Based Underbody Coating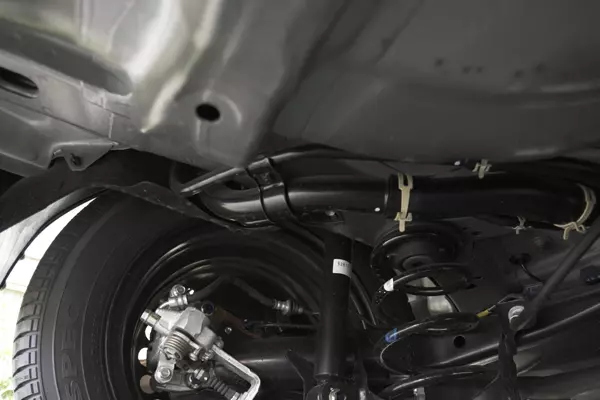 This transitory undercoating will, on the whole, fade away after a few months. On the plus side, wax-based undercoating is resistant to dampness. It is also the most cost-effective alternative.
Recommended – Up-Side Down VS Telescopic Front Suspension | Everything You Need to Know
Asphalt Based Automotive Undercoating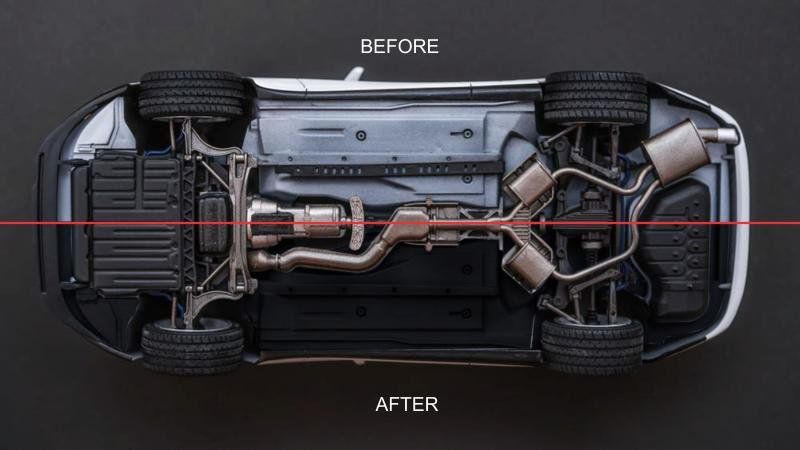 Suitable for lorries, trucks, and other heavy vehicles. In comparison to rubber-based coatings, this gives a higher level of protection. Asphalt-based coatings, on the other hand, incorporate a small quantity of rubber for sound insulation. The application of this coating, however, takes some time.
Download GaragePro App for iOS
Polyurethane Underbody Coating
This covering seals breaks and fractures in the vehicle's underbody. It provides strong corrosion resistance and also binds to the metal. Unlike an asphalt-based coating, the polyurethane coating may be painted over.
Advantages of Undercoating
Fights Rust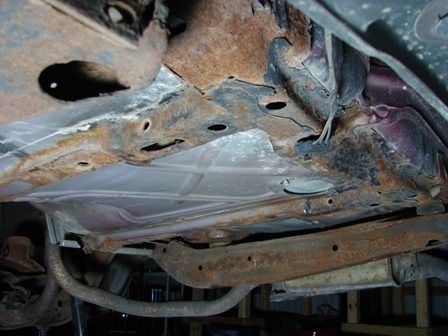 It has a crucial function in preventing corrosion. Underbody coating is particularly useful if you live near the sea, where there is excessive humidity and rust is a common occurrence. If you live somewhere where it snows in the winter, you should seriously consider undercoating. During the monsoon season, cars are at high risk of getting corrosion. If you want to extend your car's life you should get an underbody coating.
Recommended – How to Make Car AC Colder | Extensive Guide
Absorbs Noise
Very strong undercoating, realize it or not, can attenuate noises that enter the cabin. The undercoating, which is frequently made of rubber, absorbs part of the rackets. The car's occupants could avoid the road sounds — at least to some extent. So if you want a quite ride and pleasant experience it is always a good idea to consider getting an underbody coating
Reinforcement

If your automobile already has an underbody covering, applying another one on top of it will not harm it. It will provide further protection for the underbody from water, road debris, gravel, and tiny stones. The factory coat would also have a lower risk of flaking away.
Recommended – Types of Driving Licence in India You Should Know
Prolong Car's Life

A good undercoat protects not just the underbody from corrosion, but also the engine and gearbox! Less corrosion combined with slower wear and tear can extend the life of your car by many years. On the undercarriage, there would be fewer dents, dings, and scratches to worry about.
So here you have it guys. What is underbody coating and what is everything you need to know about it? Did we miss anything? Let us know in the comment section below.