In this article, we are taking a look at the amazing history of power windows. There are technologies and ideas that make driving in automobiles a little easier and more enjoyable. Furthermore, these are the focal points of our existence. Because listing all of those devices would take practically an entire day, let's concentrate on power windows.
Power Windows is one of those devices that has performed a wonderful service but has never been recognized for it. These may make or break your day since they are far superior to hand-cranking window levers.
Have you ever wondered when power windows were invented? How did they come to be? and, most importantly, how it functions? So, let's go back in time and see when power windows were developed.
History Of Power Windows
1940 | Power Windows Came into Being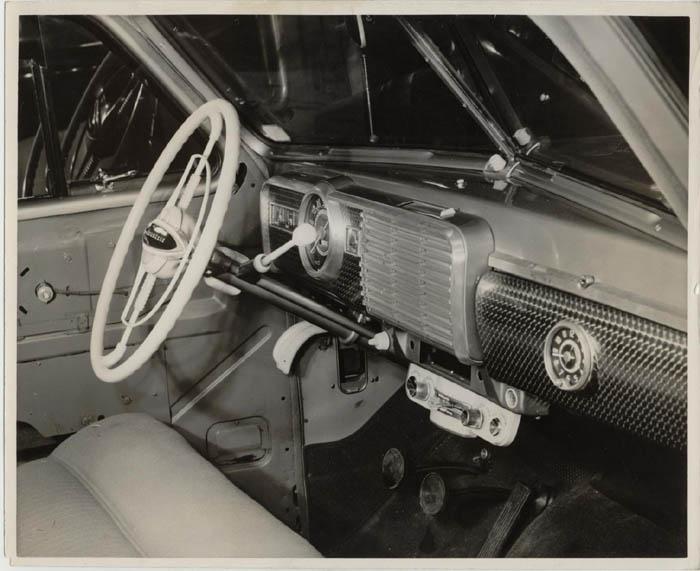 The power windows began to like each other automotive accessories. That is considered a high-end feature in an automobile.
The Packard 180 was the first automobile to be fitted with electric windows.
The name of the inventor who designed power windows went underground for some reason and has yet to be discovered.
The hydroelectric system was the first to incorporate power windows into automobiles. This was based on technologies created prior to World War Two.
The hydroelectric system was utilized to raise and lower the vehicle tops in military vehicles, as you may remember.
Download GaragePro App for Android
Power Windows in Private vehicles
Many applications of the hydroelectric system were identified here.
In the late 1940s, General Motors came up with a new use for the technology, utilizing it to operate the rooftop and power windows in private automobiles.
Ford followed suit, incorporating a hydroelectric system into its convertibles.
Cadillac debuted power windows as a drop-down window between the driver and the rear passenger compartment in its limos in the 1970s.
Then, in the late 1980s, practically all automobiles on the worldwide market were fitted with power windows.
Power windows had not yet been introduced into the Indian vehicle sector.
Recommended – Car Modification in India | legal vs illegal – Everything You Need to Know
Development in Power Windows | Through the Years
It goes without saying that innovation will improve with time and use. So, here's a rundown of recent power window developments.
There were several design improvements made throughout the years to ensure kid safety as the first concern.
Toggle switches were used in older autos. Even for children, they were far too simple to fiddle with and manipulate. Making it risky for them.
With the approval of the NHTSA (US Department of Transportation), the automobiles were later equipped with a lever switch that made it more difficult for youngsters to operate.
The power window mechanism shifted from heavy hydropower systems to an electric motor-driven device. Making it easier and less expensive to incorporate into the vehicle.
Download GaragePro App for iOS
Current Gen Innovations
One-Touch Down: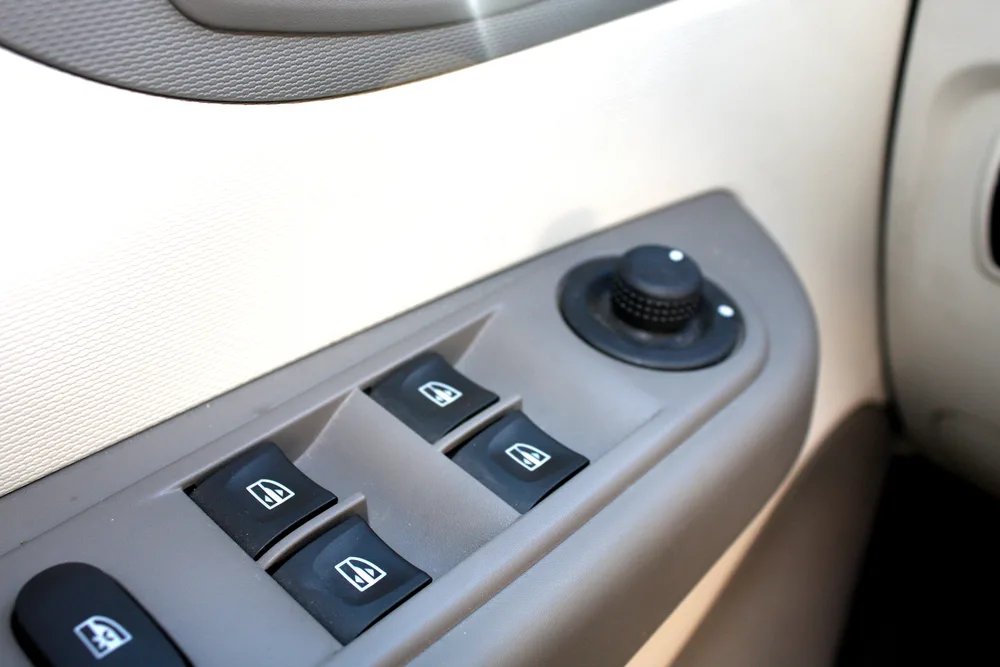 The one touch-down capability is available on current automobiles. This is when the window totally closes when a button is pressed. This is great news for toll booths, parking lots, and drive-through windows. There are two actuation locations on the power window button. The first will perfectly roll down the window, while the second will totally roll it down.
Recommended – 16 Cars With Digital Speedometer in India That You Can Buy
One-Touch Up:

This is similar to the one-touch down method, but with a minor difference. When the window is fully rolled up, it poses a risk of suffocating human hands or dog or cat paws. As a result, this has an anti-pinch mechanism. The length of the window rolling up is controlled by a sensor here.
Courtesy Power-On:

Many current automobiles include this function as well, making the driver's life a little easier. When the driver shuts off the automobile, this feature activates. If the driver forgets to close the window, the power windows are activated for a short while.
Recommended – How to Make Car AC Colder | Extensive Guide
Hold-Up / Down Window:

In India, this function is standard on all Volkswagen and Skoda vehicles. With the stroke of a button on the key, all of the windows may be entirely rolled up or down. The Hold Up / Down option is useful for quickly cooling down the automobile. To roll the windows down, hold the unlock button and to roll them back up, hold the lock button.
Recommended – What is Underbody Coating? Everything You Need to Know
Power Windows | Advantages and Disadvantages
Here are the advantages and disadvantages of this revolutionary technology, based on its history and most recent developments. After all, every invention has both positive and negative aspects.
Let's start with the positives.
Even when driving, power windows allow the driver to quickly manage the windows with the touch of a button.
The windows can also be operated by someone who has difficulty, such as a hand injury or is physically challenged.
With the master controller on his or her door, the driver may manage all of the windows.
Almost everything has a negative aspect to it.
It is one of the most visible portions that wear out over time.
A power window failure might occur when the window is derailed.
Recommended – 7 Most Common Types of Windshield Cracks and What Should You Do
So there you have it, a brief history of power windows was created. Let us know which automobile part you'd want to learn more about in the comments area.